Why 'The Village' It Takes To Raise A Child Applies For A Lifetime
Life is full of ups and downs, twists and turns and we need 'our village' to keep our spirits right. Here's how we show up for our people throughout every stage of life.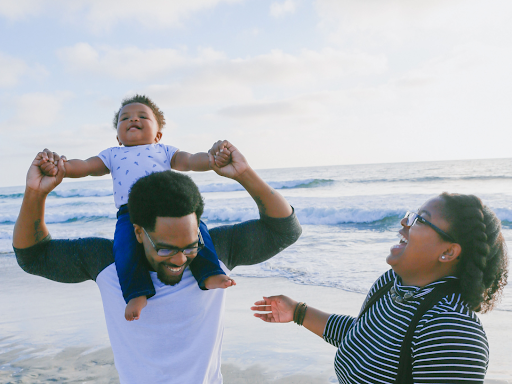 We know that "It takes a village to raise a child," but after a child grows into an adult, we still need the village throughout the many phases of life. Here's how we show up for each other.
It takes a village to grieve
Just as when someone is born when someone dies, the village still shows up strong. From helping plan memorials to cooking repast food, we've always known how to lean on each other during the most turbulent times.
It takes a village to heal
From the midwives who cradle life into the world and help Black mamas heal to the herbalists who use traditional medicine to aid those who are ill, nurturing each other is what we do. Our spirits have always benefited from helping one another heal.
It takes a village to celebrate
There's a reason we show up and show out at graduations, baby showers, weddings, and even funerals. Our people everywhere continue to survive the conditions anti-Blackness created and often still come out thriving.
So there's always a reason to celebrate our resilience, achievements and mere existence with pure joy.
Life is full of trials and tribulations, but remember, our village should be there every step of the way. To continue thriving, we must not forget to keep our community close throughout all of our life experiences. Community is vital.

We have a quick favor to ask...
We hope you're enjoying PushBlack Spirit! Spreading the truth about Black spiritual practices and history is just as important to you as it is to us.
And as a small non-profit, we need your support to keep spreading these important stories.
With as little as $5 a month, you will support our tech and writing costs, so we can reach even more people like you. It only takes a minue, so will you please donate now?