Her Healing Hands Were A Gift From God
Emma Dupree spent hours rummaging through the woods as a little girl, searching for the best plants. Her people started calling her "the woods gal," but she was living out her God-given purpose, and it was incredibly healing.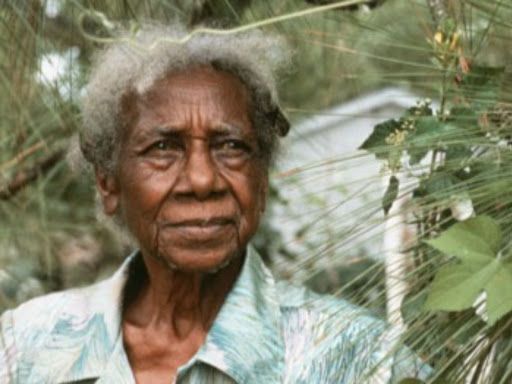 Little Emma loved the woods. She left the house with her burlap sack and spent hours picking and gathering leaves, stems, and seeds found along the banks of the Tar River.
Her love for herbs kept blooming.
Emma Dupree was known as a "woods gal" and "that little medicine thing" for her love of plants. "I got to ramblin' that woods…got to makin' the woods my own," Dupree said of her childhood nature exploration.
Her innate love for the outdoors made Dupree into a full-blown herbalist.
Dupree believed in using every part of the plant, from bark to berry, for total body healing. She prepared teas and a nine-herb tonic, packaged in old pickle jars with no labels. She preferred to "give the label with her mouth" and foster personal relationships with each client.
Everything she created was in service of this one thing.
Faith. Dupree believed her healing hands were a divine gift, and that was mirrored in the way she cared for her people. The herbalist didn't exchange money for anything but instead accepted offerings of the ingredients‒honey, lemon, vinegar‒needed to work her magic.
God and ancestral knowledge have blessed our people in immeasurable ways. No matter your talents, they're a divine gift, and the best way to put them to use is to help liberate yourself and your community.
We have a quick favor to ask...
We hope you're enjoying PushBlack Spirit! Spreading the truth about Black spiritual practices and history is just as important to you as it is to us.
And as a small non-profit, we need your support to keep spreading these important stories.
With as little as $5 a month, you will support our tech and writing costs, so we can reach even more people like you. It only takes a minue, so will you please donate now?