Would His Enchantment Of "Wordly" Music Send This Holy Man To Hell?
Thomas Dorsey, said of his talent, "I sat down at the piano and my hands began to browse over the keys. I felt as though I could reach out and touch God. I found myself playing a melody, one I'd never heard or played before, and words came into my head." What can we learn from his experience?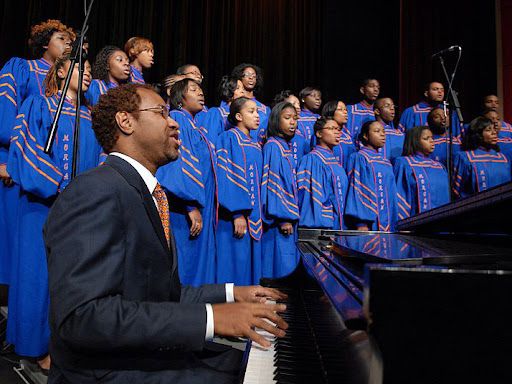 Thomas Dorsey was living a double life as blues and jazz musician "Georgia Tom," and he was having a nervous breakdown. His parents told him to seek God, but they WOULD say that - his father was a Baptist preacher. What about HIS life?
After attending a vaudeville show by Ma Rainey and Bessie Smith, Dorsey was entranced.  He set out to bridge the blues and jazz he loved with the songs he heard during Sunday service.
The birth of gospel music came as a result of Dorsey pushing against these boundaries and redefining norms around Black spirituality.
But it wasn't easy.
The show-biz life was too overwhelming for Dorsey. He struggled with depression and considered ending it all – until a revelation convinced him to focus on his faith.
In 1932 he arranged his magnum opus – "Take My Hand, Precious Lord" – after the tragic death of his wife and son during childbirth. It became an instant classic and was much beloved by Mahalia Jackson, Aretha Franklin, and Martin Luther King's favorite song.
Remembered as The Father Of Gospel Music, Dorsey's nuanced life is a testament to our ability to transform pain into beauty in a way that has the power to heal and uplift our communities. Take a moment to lean into your innermost desires. Where is God leading you?
We have a quick favor to ask...
We hope you're enjoying PushBlack Spirit! Spreading the truth about Black spiritual practices and history is just as important to you as it is to us.
And as a small non-profit, we need your support to keep spreading these important stories.
With as little as $5 a month, you will support our tech and writing costs, so we can reach even more people like you. It only takes a minue, so will you please donate now?