Why You Should Always Wear Or Carry A Cowrie Shell
Cowrie shells are commonly used in jewelry, hair accessories, and within traditional artwork. But they are also spiritual symbols for our ancestors.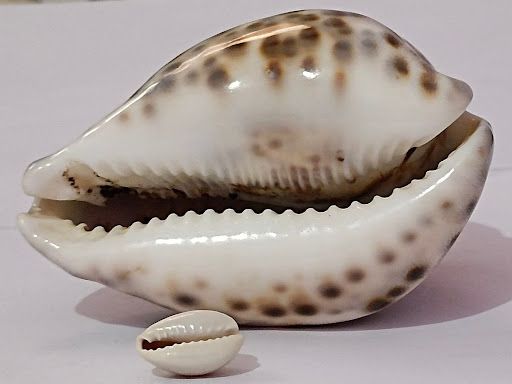 #1:Spiritual Symbolism
Cowrie shells are thought to symbolize "the mouth of Orisha." Yemaya, Olokun, and Mami Wata are all powerful oceanic deities.
Mami Wata especially is known for giving her followers cowrie shells for protection.
#2: Adornment
Many cultures used cowrie shells as a form of adornment, believing the shells symbolize good fortune and fertility.
Some historians believe our enslaved ancestors brought cowries to America as protective charms as a way to resist enslavement.
#3: Divination
Numerous divination practices are used throughout the African diaspora. A common  traditional divination practice is "throwing the bones."
Seers used objects like stones, shells, and coins within their tosses. A thrown cowrie shell can hold multiple meanings depending on where and how it falls.
#4:Currency & Death Toll
Pre-enslavement and colonization, numerous African cultures used cowrie shells as currency.
When someone died, their community commonly performed death rituals that helped the deceased transition into the spirit realm. Some cultures believed in offering payments like a "death toll," and placed cowries on their ancestors' altars or buried some with them.
Cowries remind us of the importance of adorning ourselves in ways that honor ancestral practices and history.
What form of adornment makes you feel most free?
We have a quick favor to ask...
We hope you're enjoying PushBlack Spirit! Spreading the truth about Black spiritual practices and history is just as important to you as it is to us.
And as a small non-profit, we need your support to keep spreading these important stories.
With as little as $5 a month, you will support our tech and writing costs, so we can reach even more people like you. It only takes a minue, so will you please donate now?