Why Saying 'Yes" Is A Sacred Superpower To Help Us Feel Freedom
"No," she said to him firmly. She was so used to saying "yes" that the word felt unfamiliar. Strange. But she refused to back down. She kept saying "no." And in doing so made room for an orgasmic "yes." One that was deeply rooted in Spirit.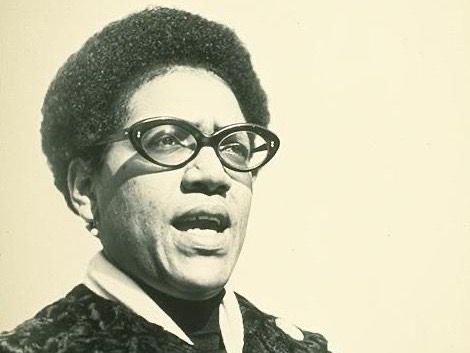 "Let your "yes" be yes and your "no" be no, so that you may not fall under condemnation." - James 5:12.
Many of us struggle saying "no." We've been taught saying no means we're difficult, dramatic, or not resilient.
Our enslaved ancestors weren't allowed to say "no" to anti-Blackness. But they developed strategies to revolt in their own way.
For many, this meant finding ways to secretly say "yes" to joy. In this way embodying joy became a liberation practice.
Beloved LGBTQIA+ writer Audre Lorde was fascinated by the erotic. Lorde understood the erotic goes deeper than engaging in sexual intimacy.
The erotic is about embodying joy and pleasure, and releasing shame. Lorde believed that our  "yes" should root us in pleasure and joy. If it doesn't, that's when we say "no."
When was the last time you said "yes" to something? How'd this "yes" feel in your body?
Did it feel tingly, warm, and exciting? Or did it bring on anxiety or fear?
We've been taught to fear our "yes." Our "yes" is our superpower. Whatever we say "yes" to should make us feel free, respected, empowered, and safe in our bodies.
We're also allowed to change our minds at any time. Saying "no" creates abundant space for the sacred, orgasmic yes. Praise the Lorde.
We have a quick favor to ask...
We hope you're enjoying PushBlack Spirit! Spreading the truth about Black spiritual practices and history is just as important to you as it is to us.
And as a small non-profit, we need your support to keep spreading these important stories.
With as little as $5 a month, you will support our tech and writing costs, so we can reach even more people like you. It only takes a minue, so will you please donate now?