Whites Were Mad As Hell About What This Minister Said
What do you think happened to a minister who preached "God is Black" right after the Civil War? After all, Amos 5:24 admonishes us to "let justice roll on like a river, righteous like a never-failing stream." So how did this minster change the game for Black Christians in the U.S.?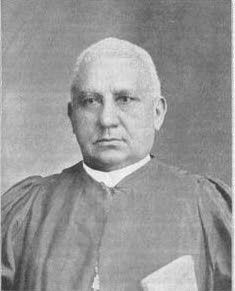 Henry McNeal Turner, born free, devoted his life to helping Black people through religion from an early age. He became a minister in the African Methodist Episcopal Church at only 19, and infamously asserted that "God is Black!"
As a defender of Black rights, Turner was involved politically as well. In 1868 he became one of 25 Black legislators elected in Georgia.
But then the all-white majority party of Democrats EXPELLED the Black representatives! But Turner wasn't having it.
He responded with a powerful speech to the legislators: "Am I a man?" He challenged them. "If I am such, I claim the rights of a man."
This led to federal government intervention, and the Black members returned to their seats.
Turner wanted immediate, powerful changes - which seemed impossible. So as a Black nationalist, he urged Black people to leave white racism in America for Liberia, a country in Africa originally colonized by Americans as a Black haven.
Though we are inspired by Turner's vision to keep fighting for equality, we know our birthright is here on American soil.
Know this: when we unite, we win. May justice for our people indeed roll on as we continue our fight for liberation. How can you honor the power of our unity in your words and actions today?
We have a quick favor to ask...
We hope you're enjoying PushBlack Spirit! Spreading the truth about Black spiritual practices and history is just as important to you as it is to us.
And as a small non-profit, we need your support to keep spreading these important stories.
With as little as $5 a month, you will support our tech and writing costs, so we can reach even more people like you. It only takes a minue, so will you please donate now?