We Must Be Wary Of This Specific Form Of Anti-Black Spiritual Warfare
We can achieve liberation if we believe deeply in our bones that we're worthy of freedom. But how do we go from believing in our freedom to actually practicing it?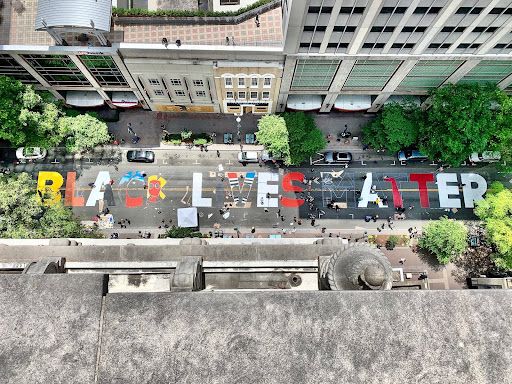 Reverend Albert Cleage Jr. was a Christian minister deeply committed to Black nationalism. He believed nothing was more sacred to God than Black liberation.
But he knew that revolution was only possible if we as a people developed revolutionary mindsets and practices.
It's one thing to say you believe in Black liberation, but it's another thing to practice it.
Practicing freedom means questioning all anti-Black structures enforced as "the norm."
More importantly, it means living authentically in our joy.
Practicing freedom will look different depending on who you are and might require you reimagining how you define freedom.
Your practice could be radically loving your body, or organizing a mass exodus from anti-Black organizations. It could be ensuring you're building community based on reciprocity and collective care, or setting boundaries with anything appearing even remotely anti-Black.
Many people and organizations say they're in support of Black Lives when in reality they aren't doing anything to overturn anti-Black structures. Many, including our own people, even benefit from white supremacy.
Part of practicing freedom means being intentional about who and what organizations we give our time, energy, resources, and genius to.
Performative Black liberation is still anti-Black spiritual warfare meant to harm us.
How do you regularly practice freedom? Does your community help to honor and nurture your practices?
We have a quick favor to ask...
We hope you're enjoying PushBlack Spirit! Spreading the truth about Black spiritual practices and history is just as important to you as it is to us.
And as a small non-profit, we need your support to keep spreading these important stories.
With as little as $5 a month, you will support our tech and writing costs, so we can reach even more people like you. It only takes a minue, so will you please donate now?