Tupac Made Music For The Oppressed Seeking God
"We all lost souls trying to find our way to heaven." Tupac Shakur was just as much a gangsta rapper as a spiritual prophet. Here's how he sought to bring the Lord and liberation to his people.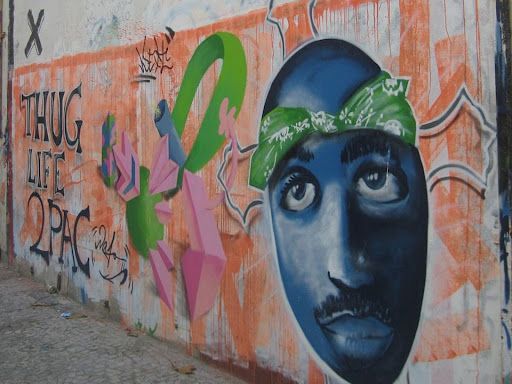 With lyrics infused with messages of hope, resistance, and unafraid of exposing the realities of living in an anti-Black world, Tupac Shakur considered himself a conduit pointing his people toward the Lord and liberation.  Some theologians agree.
According to author and professor Daniel Hodge, Tupac's music made God "accessible" to those who were vulnerable to getting exploited in the name of religion. In his song 'Blasphemy,' Tupac reckons with his reality and rejects theology that centers religious leaders while the congregation suffers.
Tupac's gospel sought to bring God to those society considers castaways who suffer the systemically racist conditions created by coloniality. "If I die, I wonder if heaven got a ghetto."
He encouraged us to see that there are different ways of believing and that there's room for us to show up as our whole, Black, beautiful selves despite what mainstream theology and prosperity gospel teaches.
"I'm a product of the pimp, the pusher, and the reverend...we all lost souls trying to find our way to heaven."  Tupac's unwavering spirituality and resistance remind us that God has always been on the oppressed's side. Our relationship to the divine is ours; no one can tell us otherwise.  God's love for us cannot be limited.
We have a quick favor to ask...
We hope you're enjoying PushBlack Spirit! Spreading the truth about Black spiritual practices and history is just as important to you as it is to us.
And as a small non-profit, we need your support to keep spreading these important stories.
With as little as $5 a month, you will support our tech and writing costs, so we can reach even more people like you. It only takes a minue, so will you please donate now?