To This Day, It Is Unknown Where He's Buried
"My Father's house has many rooms; if that were not so, would I have told you that I am going there to prepare a place for you?" - JOHN 14:1-3. Gathering in the dead of night, they dug a hole and placed the body inside. They never spoke about what they did that night to anyone — until now!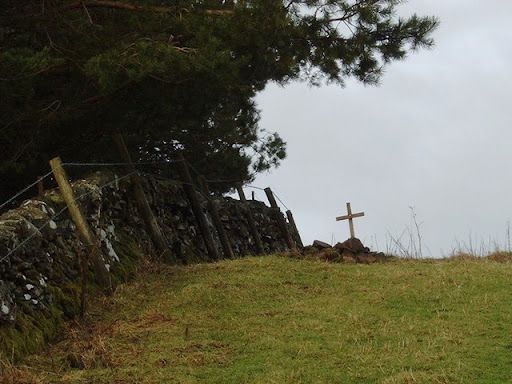 In 1946 Maceo Snipes was shot by the KKK for voting in Georgia's 1946 primary elections — the first Black man in his county EVER to do so.
At the hospital, Snipes' waited for 6 hours until receiving medical care because he was Black— and that's not even the worst part.
When doctors finally examined him they said he needed a blood transfusion but the hospital didn't carry "Black blood."

It took 2 DAYS for Snipes' to bleed to death — but they still didn't let him rest!
After Snipes' death the KKK continued terrorizing Snipes' community. They threatened to kill anyone who showed up to his funeral!
But Snipes' family was determined to bury him properly.
Gathering in the dead of night, Snipes' community quietly laid Snipes' to rest. Because it was dark and they couldn't leave a grave marker, to this day, no one knows the precise location of his burial site.
Between the Middle Passage, enslavement, Jim Crow, gentrification, the prison system, and now COVID, there are millions of unmarked Black graves. White supremacy can't even let our dead Rest In Peace.
But we can! Even if we can't physically go to a grave site, there are numerous ways we can continue to uplift our ancestors — by honoring them, we grant them peace.
We have a quick favor to ask...
We hope you're enjoying PushBlack Spirit! Spreading the truth about Black spiritual practices and history is just as important to you as it is to us.
And as a small non-profit, we need your support to keep spreading these important stories.
With as little as $5 a month, you will support our tech and writing costs, so we can reach even more people like you. It only takes a minue, so will you please donate now?