To Manifest Your Vision, You Have To Set Audacious Goals
"Manifesting is a lot like making a cake. The things needed are supplied by you, the mixing is done by your mind and the baking is done in the oven of the universe." – Stephen Richards. Do you need help with goal-setting? Octavia Butler has you covered!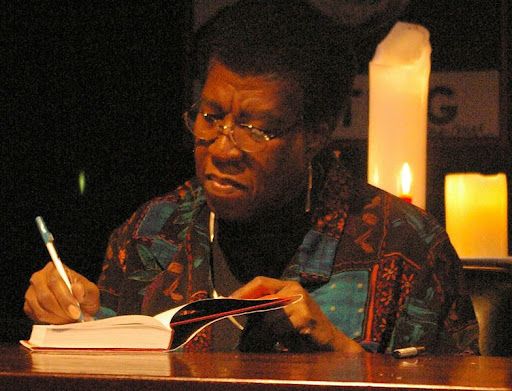 Now one of the greatest sci-fi authors of all time, at first Octavia Butler was a beginner struggling to break into one of the most white- and male-dominated literary genres: science fiction.
But she had a dream: to be a best-selling, award-winning author.
"Science fiction… deals with change," remarked Butler early on. "But science fiction itself changes slowly, often under protest." Change would come, though – largely due to her incredible influence.
After moderate success with a number of novels, in 1988 Butler wrote out her goals for the rest of her career. And the self-assurance and vision are highkey inspiring!
"I shall be a bestselling writer," she begins, before laying out specific goals related to book sales, her future lifestyle, and how she would give back to her community.
She uses a mantra to encourage herself: "I will find the way to do this! So be it! See to it!" And guess what? Through hard work and dedication to manifesting her vision, over the next 20 years, ALL of her goals came TRUE!
She kept meticulous, color-coded notes, paid intense attention to detail, and refused to give up.
So get clear on your goals, write them down, and then make them happen – like auntie Octavia would have wanted you to. "So be it! See to it!"

We have a quick favor to ask...
We hope you're enjoying PushBlack Spirit! Spreading the truth about Black spiritual practices and history is just as important to you as it is to us.
And as a small non-profit, we need your support to keep spreading these important stories.
With as little as $5 a month, you will support our tech and writing costs, so we can reach even more people like you. It only takes a minue, so will you please donate now?