Three Ways To Tap Into Our Ancestral Nature
Nature can nurture our spirits in a way nothing else can. Take care of yourself with these three ancestral-inspired ways to embrace the natural world.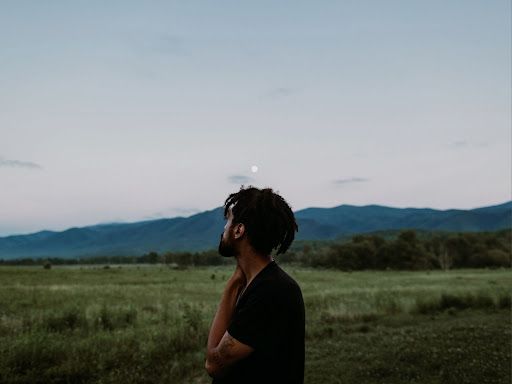 Many belief systems across the African Diaspora embraced the natural world. Our people have long considered Earth as a sacred place we get to experience. If you want to connect with the outdoors but don't know how, look to the ancestral ways we have always treasured nature.
Wading Water
We've been wading water for centuries, from surfing in 1640s Ghana to living within the Great Dismal Swap during enslavement.
Honor this history by expressing gratitude to those ancestors for making it through rough tides anytime you're near a body of water.  
Stargazing
Our people followed the Drinking Gourd, a code name for the Big Dipper, to freedom. They trusted ancestral wisdom about the night sky and their intuition to survive.
We can lean into this legacy by practicing stargazing. Whether with an app like Star Walk or binoculars, just look up. Take the time to gaze above.
Stay Mindful
The Yoruba people of West Africa traditionally used a divination tool called 'obi abata' to ask permission from nature spirits before they dug into or disrupted the ecosystem in any way.
Remember that mindfulness and nature go hand-in-hand. Embrace the Yoruba way of approaching nature by leaving things as they are and lean on God and ancestors for guidance anytime you're out in nature.
Basking in nature is our divine right and honors our ancestry. This is your reminder that nature is nurturing and a simple way to keep your spiritual wellness in check.
We have a quick favor to ask...
We hope you're enjoying PushBlack Spirit! Spreading the truth about Black spiritual practices and history is just as important to you as it is to us.
And as a small non-profit, we need your support to keep spreading these important stories.
With as little as $5 a month, you will support our tech and writing costs, so we can reach even more people like you. It only takes a minue, so will you please donate now?