This Small, Simple Act of Joy Can Transform Pain Into Power
The indomitable spirit of our ancestors found solace and strength in the art of joyful resistance. And with this one simple act, we can manifest the promise of a brighter future for generations to come.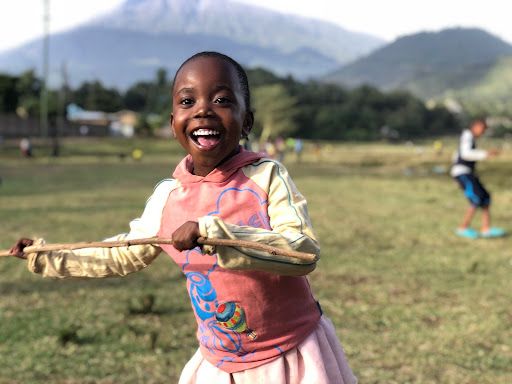 Exercising Black joy is what sustained our ancestors throughout enslavement, Jim Crow, and the Civil Rights Movement.
Acts like singing, dancing, hooting, hollering, worshiping, and building loving community were all joyous forms of resistance.
Anti-Blackness is evil and one of the best ways to resist it is by smiling in its face. A clear message that "nothing you do to me can steal my joy."
Smiling is one powerful tool to manifest joy.
"Strength and dignity are her clothing, and she smiles at the future." - Proverbs 31:25.
As we reimagine liberated futures it is important that we center joy in our plans. Meaning we have to practice joy. And smiling a little every day is a good place to start.
Studies show that smiling releases powerful endorphins into our bodies, relieving us of pain and triggering that "happy feeling."
When we feel happy, whatever we manifest will be rooted in joyous energy. A joyful Spirit will always persevere.
Take a second to close your eyes and breathe. Imagine your ancestors. Now imagine your descendants.  
As you picture their beautiful faces, practice smiling. Send them your joyous energy. A manifestation that we gon' be alright.
We have a quick favor to ask...
We hope you're enjoying PushBlack Spirit! Spreading the truth about Black spiritual practices and history is just as important to you as it is to us.
And as a small non-profit, we need your support to keep spreading these important stories.
With as little as $5 a month, you will support our tech and writing costs, so we can reach even more people like you. It only takes a minue, so will you please donate now?