This Quote Highlights The Power Of Divine Agency And Choice
God came to her the day she started believing their lies that she was worthless. God reminded her of her power and showed her the pathway of liberation. But then God gave her a choice. Her biggest test yet.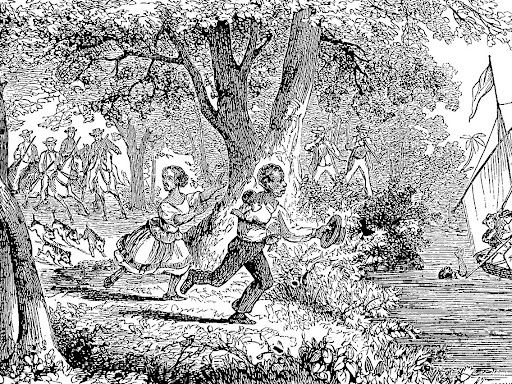 "Thou mayest choose for thyself, for it is given unto thee." - Moses 3:17.
Throughout the bible God reminds us we have the power to choose between liberation and captivity. And that's exactly what our ancestors did.
Anti-Blackness enslaved our ancestors and created false narratives that they remained enslaved because of their love for their enslavers. This was a lie.
Slavery wasn't an "option" for our people. It was violently forced upon them. But how they got free was a choice.
Enslavers used the bible to "justify slavery." Ironically, it was within the bible that our ancestors learned that within God's eyes they were free.
And this planted seeds of Divine Agency within them.
Divine Agency means making intentional choices that align with God's spiritual path of liberation. Once our ancestors believed they were free in Spirit, they made choices that reflected this.
Some escaped while others rebelled on plantations; breaking tools, faking injuries, and refusing to believe their enslavers lies about them.
Anti-Blackness creates systems that work to keep us oppressed, both physically and spiritually. Within each of us, God planted the power of choice.
Now God can provide us with all the tools and messaging in the world, but we have to choose to walk the path of liberation. In choosing freedom, we free ourselves.
We have a quick favor to ask...
We hope you're enjoying PushBlack Spirit! Spreading the truth about Black spiritual practices and history is just as important to you as it is to us.
And as a small non-profit, we need your support to keep spreading these important stories.
With as little as $5 a month, you will support our tech and writing costs, so we can reach even more people like you. It only takes a minue, so will you please donate now?