This Orisha Teaches Us To Stay Machete Ready In Our Fight For Freedom
The machete was long and sharp. He sliced the blade through the air, prepared to use it against anyone who stood between him and his freedom. He was ready.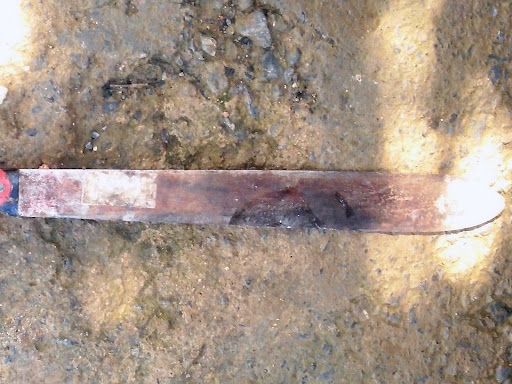 The orisha Ogun can be found deep in the woods. From sunrise to sunset clanking sounds can be heard from his blacksmith shop as he forges hundreds of machetes.
God of Metal and War, Ogun possesses the power to both destroy and create. He is known for using his sharp machete to hack away whole forests, carving pathways for other Orishas to safely pass through.
Ogun's power was essential for numerous slave uprisings, like the Haitian revolution.
One thing about Ogun that makes him so powerful is that he stays ready. Does he need to be making machetes day in and day out?
Probably not, but because he does he will always be ready to clear pathways or protect his followers when needed.
Historically, most successful revolutions required massive planning and preparation, whether they were violent revolts or non-violent protests seen within the Civil Rights Movement.
How are we staying ready for revolution? By taking care of our health, building community, and deep diving into spiritual work so we can remain present and grounded in the fight.
We have a quick favor to ask...
We hope you're enjoying PushBlack Spirit! Spreading the truth about Black spiritual practices and history is just as important to you as it is to us.
And as a small non-profit, we need your support to keep spreading these important stories.
With as little as $5 a month, you will support our tech and writing costs, so we can reach even more people like you. It only takes a minue, so will you please donate now?