This is Why God is a Black Woman
"I'm a black ocean, leaping and wide, welling and swelling I bear in the tide. Leaving behind nights of terror and fear, I rise. Into a daybreak that's wondrously clear, I rise. Bringing the gifts that my ancestors gave, I am the dream and the hope of the slave. I rise." – Maya Angelou.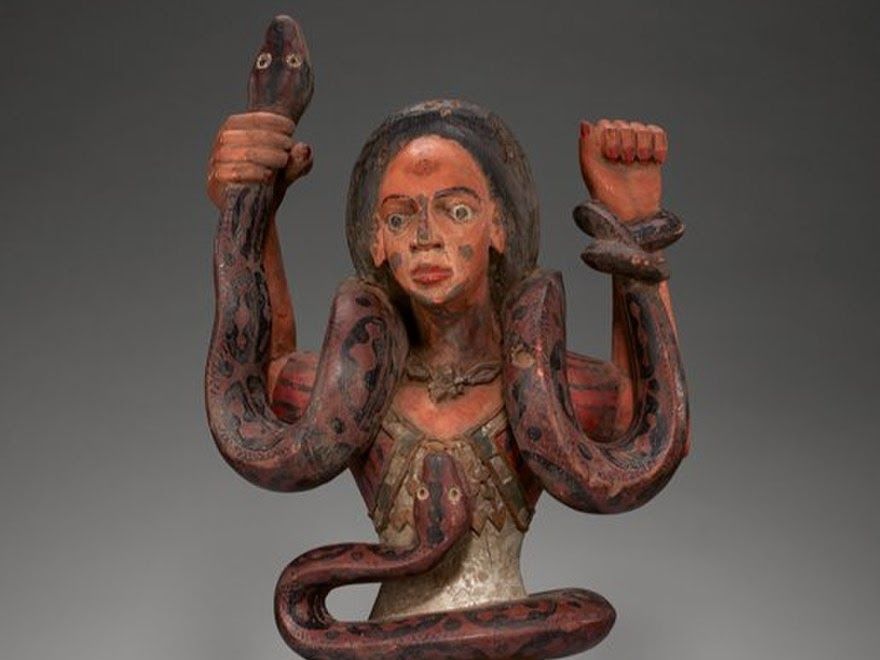 Before there were mermaids, there was the deity Mami Wata. Known in many parts of Africa, Latin America, the Caribbean, and other parts of the Black diaspora, she's been depicted throughout the centuries as a beautiful Black woman with tendrils of thick, kinky hair coiling down her back.
While westerners have claimed "Mami Wata" is pidgin English for "Mother Water," this just can't be possible. Mami Wata deities existed in Africa WAY before colonization brought any English to the continent.
Because the spiritual importance of Mami Wata is deeply rooted in ancient matriarchal cultures, Mami Wata has typically been portrayed as female in art. But her pantheon of water spirits is gender diverse.
Through the symbolism of water, these spirits reflect both good and evil, and how that duality exists in everything. They reflect how water can provide us with food, drink, trade, and communication, but can also drown or flood us, decimate entire fields or villages, or offer passage to intruders.
Mami Wata is a powerful and awe-inspiring water spirit that many use as a source of self-identity, power, and prosperity.
In these uncertain times, we can look to our natural surroundings as a source of strength. Why not take a few moments to appreciate water and other nature around you?
We have a quick favor to ask...
We hope you're enjoying PushBlack Spirit! Spreading the truth about Black spiritual practices and history is just as important to you as it is to us.
And as a small non-profit, we need your support to keep spreading these important stories.
With as little as $5 a month, you will support our tech and writing costs, so we can reach even more people like you. It only takes a minue, so will you please donate now?