This Is A Major "Taboo" In Our Community – And It's Deadly
"If there is to be free will at all it must accept suicide." - Alice Walker, "Gathering Blossoms Under Fire." Content Warning: The following story contains content about Suicide and Mental Health Issues that some may find triggering.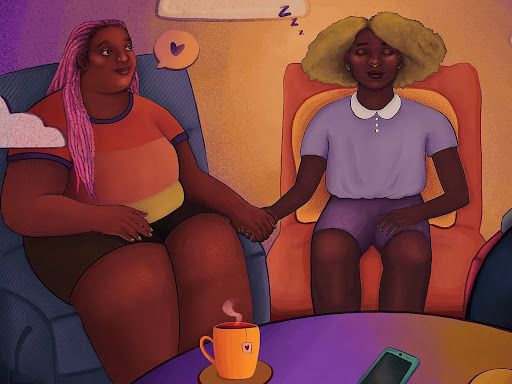 Seasonal depression – Seasonal Affective Disorder (SAD) – commonly begins for people in fall and continues through the winter. Symptoms can vary, but they're real — and often deadly.
Between 2014 to 2019, Black suicide rates increased by 30 percent. Black men are 3 times more likely to commit suicide than Black women.

Alarmingly, suicide is the SECOND leading cause of death among Black people ranging from 10 to 24 years-old, with the highest rate of Black suicide occurring between 25 to 34 years-old.
Black suicides are often linked to social media pressure, lack of access to healthcare and resources, regularly experiencing racism, heightened exposure to violence, and stigma surrounding mental health.

"Mental health" is often a taboo topic for us— but suicide is actually deeply rooted within our history
Hundreds of enslaved Africans killed themselves to escape the horrors of white supremacy — horrors that still exist and impact us today.
If we can spiritually uplift those ancestors, why is it hard for us to practice compassion for loved ones currently struggling with depression?
Instead of shaming those battling depression, let's get them resources and support.
For loved ones who have committed suicide, what's a spiritual offering you could provide that will bring both you, and their spirit, peace?
We have a quick favor to ask...
We hope you're enjoying PushBlack Spirit! Spreading the truth about Black spiritual practices and history is just as important to you as it is to us.
And as a small non-profit, we need your support to keep spreading these important stories.
With as little as $5 a month, you will support our tech and writing costs, so we can reach even more people like you. It only takes a minue, so will you please donate now?