These Wearable Tributes Help Us Honor Our Dead
Honoring our deceased loved ones has always been sacred and R.I.P. Tees are a crucial part of Black remembrance. So, where does the tradition come from?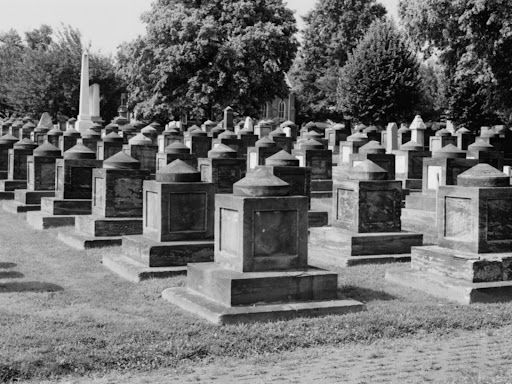 Homegoings in our communities are a sacred celebration of the lives of our dearly departed loved ones. When our kin transition to the ancestral realm, we honor them beautifully.
And R.I.P. tees are an essential part of our remembrance rituals.
The tees, which feature spray-painted letters, vibrant colors, angel wings, and portraits, paired with sayings like "In Loving Memory" and loving nicknames, were popularized in the 1980s and 90s.
But the origins of this mourning wear are a bit murky.
Some believe the tees sprang from the South during New Orleans' jazz funerals, called Second Lines. While others, like the late psychologist Ronald Barrett, trace its roots back to a tradition of the motherland, where West African mourners wore scarves or handkerchiefs bearing the names and faces of their people.
Despite their exact beginnings,  R.I.P. tees are a form of grief recovery for bereaved families today. They are tangible, walking memorials for our loved ones who now are only with us in spirit.
Grief lasts a lifetime, and living in an anti-Black world has meant loss happens too early and often. We must continue honoring our deceased with these acts of remembrance because we are each other's harvest, especially in death.
We have a quick favor to ask...
We hope you're enjoying PushBlack Spirit! Spreading the truth about Black spiritual practices and history is just as important to you as it is to us.
And as a small non-profit, we need your support to keep spreading these important stories.
With as little as $5 a month, you will support our tech and writing costs, so we can reach even more people like you. It only takes a minue, so will you please donate now?