The Yoruba Life Force Energy Powerful Enough To Manifest Change
You deserve good things and have the power to embrace the spirit of àse to manifest them into reality. Here's what the powerful Yoruba belief of àse means.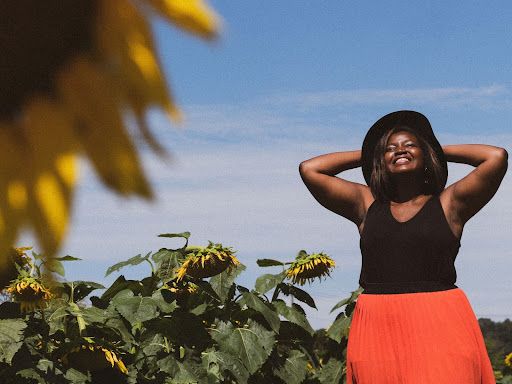 Àse is invisibly surrounding us at all times. It's a life force energy and is considered the source of everything. Humans, animals, plants, art, smells and sounds possess àse. While some say it's another form of saying "amen," it's much deeper than that.
The Yorùbá thought is that everything is alive with "performative power" called àse. It's immediate, all around us, and nothing is considered inanimate. It's believed that we should all strive to manage and use àse to better our lives and the lives of those around us.
The power of àse is in the conviction of all things and beings to make things happen. Embracing this concept means living with intention and believing in the power of our abilities to bring about change.
When we embrace the àse in life, we're committing to a collective consciousness of caring and bettering ourselves and our community. Historians define àse as "It is the divine essence that allows potential to soar beyond limits."
Liberation and àse go hand in hand.
Embracing àse reminds us all that we possess the power, individually and collectively, to create the liberated lives we deserve. Àse.
We have a quick favor to ask...
We hope you're enjoying PushBlack Spirit! Spreading the truth about Black spiritual practices and history is just as important to you as it is to us.
And as a small non-profit, we need your support to keep spreading these important stories.
With as little as $5 a month, you will support our tech and writing costs, so we can reach even more people like you. It only takes a minue, so will you please donate now?