The Spiritual Significance of Solitude Is More Important Than You Think
When was the last time you spent quality alone time with yourself? While being in community is important, taking moments to be alone is sacred. Alone time has always been a part of our spiritual practices, from our African ancestors to Jesus himself.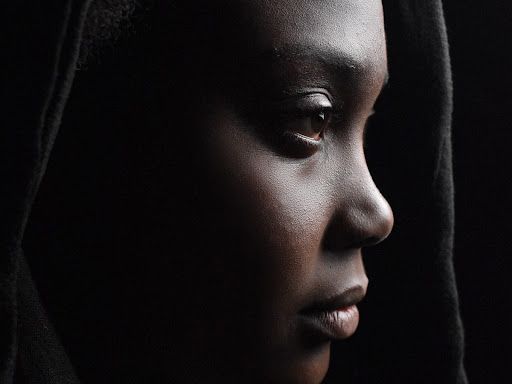 Building strong communities is necessary for our spiritual growth. Beloved bell hooks wrote, "Rarely, if ever, are any of us healed in isolation.
But there's a difference between permanent isolation and taking moments to be alone with Spirit.
It's important to have an individual relationship with Spirit, but also with yourself. Sometimes isolating better allows us to hear what Spirit is saying.
The Bible shows at least 6 different occasions where Jesus chose isolation to pray, grieve, and be with God.
Isolation played a significant role within our ancestors' spiritual practices. From West to South Africa, multiple communities practiced Rites of Passage inclusive of initiation rituals.
Initiates learned tasks expected of them within their new role and spent time alone with their Spirit guides. Initiates were isolated from their community until the initiation process was completed.
There are many things we can do to honor solo time with Spirit.
Meditating, for example, has many health and spiritual benefits, like reducing depression, anxiety, and chronic pain. There are numerous ways to meditate, you can find which form works best for you.
No matter what you decide to do, carving out time to embrace solitude and stillness are essential to connecting with Spirit.
God is always with us, so even in moments of isolation – we're never truly alone. We're closer to God than ever.
We have a quick favor to ask...
We hope you're enjoying PushBlack Spirit! Spreading the truth about Black spiritual practices and history is just as important to you as it is to us.
And as a small non-profit, we need your support to keep spreading these important stories.
With as little as $5 a month, you will support our tech and writing costs, so we can reach even more people like you. It only takes a minue, so will you please donate now?