The Spiritual Reasons We Wear All-White
You look amazing in white. The color not only compliments your beautiful complexion, but it also carries spiritual significance that makes the color even more inviting. Here's why your beauty in white is way more than skin deep.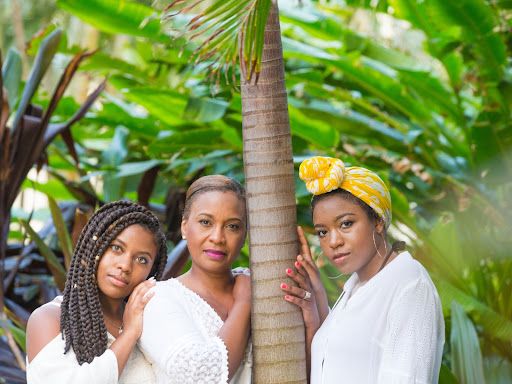 What's more Black than an all-white party? Dressing in head-to-toe white has long been a part of our secular and sacred practices.
While wearing white symbolizes purity for many, it's deeper than that for our people. It's often a physical reminder of our solidarity, the importance of moving with intention, and a form of spiritual protection.
White clothing is significant in multiple religions across the diaspora, from Christian baptisms to initiation periods in faiths like Santería and Ifá, and by Hoodoos during ancestral work. The women of the Nation of Islam wear white head coverings and long matching dresses.
The color is also associated with the Yoruba deity, Obatala, known as the king of the white cloth, beloved for his wisdom and compassionate leadership. During chaotic times, some practitioners wrap their heads in the fabric because it's believed to help dispel confusion.
Our various religions and spiritual beliefs are a beautiful reminder of the mosaic of our Blackness. No matter how we show up, there's always something connecting us, and realizing the power in that is a necessary part of our liberation.
We have a quick favor to ask...
We hope you're enjoying PushBlack Spirit! Spreading the truth about Black spiritual practices and history is just as important to you as it is to us.
And as a small non-profit, we need your support to keep spreading these important stories.
With as little as $5 a month, you will support our tech and writing costs, so we can reach even more people like you. It only takes a minue, so will you please donate now?