The Spiritual Liberation In Embracing A 'Stay Black And Die' Mentality
How many times have you or someone you know said, "I ain't gotta do nothing but stay Black and die?" The crucial reminder this expression teaches us about rest and resistance can heal our spirits. Above all, it reminds us that we are indeed worthy and enough – just as we are.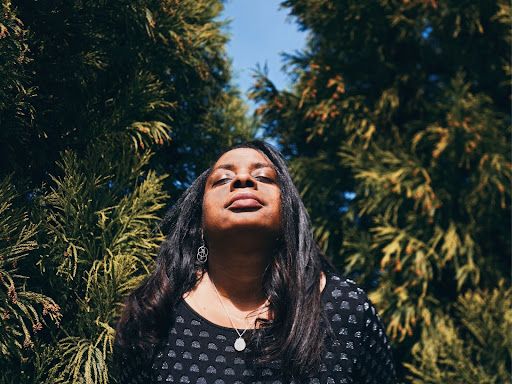 We've been using the expression "I ain't gotta do nothing but stay Black and die" forever. The line comes from the Langston Hughes poem, Necessity, where he writes about work, high rental prices, and capitalism.
How we embraced this expression says a lot about our resistance and the undying spirit of self-determination we've always had. When we consider our Blackness and the inevitability of death, it's a liberating message of refusing to buy into any institution that tries to convince us we need them in order to be worthy.
Tricia Hersey, author and founder of The Nap Ministry teaches about rest as a form of radical resistance to mainstream 'grind culture,' which socializes us to believe that we're nothing more than our productivity and accomplishments. But that's not true. We are so much more and resting honors that.
For example, Harriet Tubman was known for sleeping and stopping to pray despite a bounty on her head along the Underground Railroad.
Our spirits thrive when we slow down and reclaim our autonomy by remembering that we've always belonged only to ourselves and not the systems coloniality created.
We're divine beings despite what anyone says. We don't have to earn our worthiness; just like our Blackness and our lives, it's God-given. Say it loud: I ain't gotta do nothing but stay Black and die!
We have a quick favor to ask...
We hope you're enjoying PushBlack Spirit! Spreading the truth about Black spiritual practices and history is just as important to you as it is to us.
And as a small non-profit, we need your support to keep spreading these important stories.
With as little as $5 a month, you will support our tech and writing costs, so we can reach even more people like you. It only takes a minue, so will you please donate now?