She Stood Tall Against The Threat Of Racism
1 Corinthians 16:13 says, "Listen, stay alert, stand tall in the faith, be courageous, and be strong." But how is it possible to stand tall in the face of racism? This woman knew how.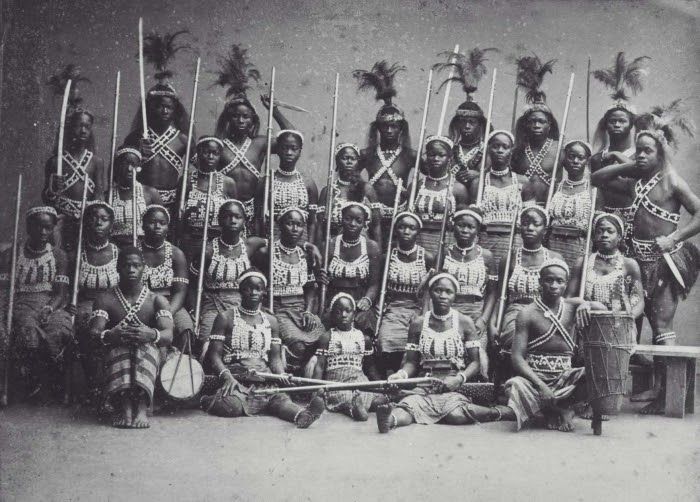 Ella Williams was doing just fine until she contracted malaria. After that, something incredibly strange happened to her body that got her attention from EVERY single person who saw her.
What was it?
Her height! After a full recovery from malaria, for some reason she continued to grow until she reached well over 7 FEET!
This caught the attention of white sideshow "freak" owners who wanted to exploit her for money. However, she had something else in mind.
She demanded complete control of her own career! She chose a manager, letting him market her as "Abomah" and concoct a backstory about her being an Amazon warrior.
She allowed him to book her in places all over the world. But there were some things that "The Tallest Woman in the World" would NOT do.
She refused to endure ANY form of racism – which meant she traveled throughout Europe and rarely in America! She dressed in the finest and most expensive clothing for her performances. She only answered to MADAM Abomah.
She demanded respect for herself and her people! The best part?
She enjoyed a long, lucrative career on her own terms!
There is always a premium on our Black bodies, minds, and culture. We must seek to write our own destinies and be the beneficiaries of our own hard work!
We have a quick favor to ask...
We hope you're enjoying PushBlack Spirit! Spreading the truth about Black spiritual practices and history is just as important to you as it is to us.
And as a small non-profit, we need your support to keep spreading these important stories.
With as little as $5 a month, you will support our tech and writing costs, so we can reach even more people like you. It only takes a minue, so will you please donate now?