Saying "No" Is Both Spiritual And An Act Of Resistance
"I must undertake to love myself and to respect myself as though my very life depends upon self-love and self-respect." – June Jordan. If we can't set boundaries with loved ones, we are not practicing divine love. Saying "no" makes room for a future "yes!"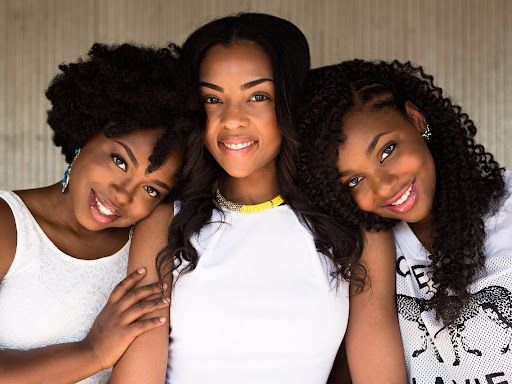 Often our spiritual practices tell us to always be generous with our love and community – to put others' needs before our own. But that's actually selfish! Why?
Are you the person in your community always saying "yes" to helping others? Do you also feel exhausted and stressed all the time?
While it's gracious of you to help your community, when you're stretched too thin, you end up getting energetically drained. This can impact your health, including your spiritual health!
When we're exhausted, we often forget to check-in with our own wants and needs. Exhaustion can also block divine messages from reaching you! We must care for ourselves before we can care for others.
Caring for ourselves means setting boundaries and asking for help! In practicing this, we're also teaching our community to do the same.
When an entire community is rooted in centering individual and collective care needs, boundaries, and supportive acts of service, it's able to tap into one the most divine universal energies – abundance.
We must fight the urge to constantly "be of service." That's white supremacist thinking coming through – that Black people are only meant for labor.
The road ahead is long, and we'll need to take breaks to recharge. What's something you could ask for help with, or say "no" to, so you can take time to rest?
We have a quick favor to ask...
We hope you're enjoying PushBlack Spirit! Spreading the truth about Black spiritual practices and history is just as important to you as it is to us.
And as a small non-profit, we need your support to keep spreading these important stories.
With as little as $5 a month, you will support our tech and writing costs, so we can reach even more people like you. It only takes a minue, so will you please donate now?