On A Mission To Spread God's Message, He Created A Black Gospel
"He has sent me to proclaim release to the captives and recovery of sight to the blind, to let the oppressed go free." - Luke 4:16-19. God has always been the God of the oppressed. He knew this and made it his mission to spread the word, unaware he would create a new gospel that's still used today.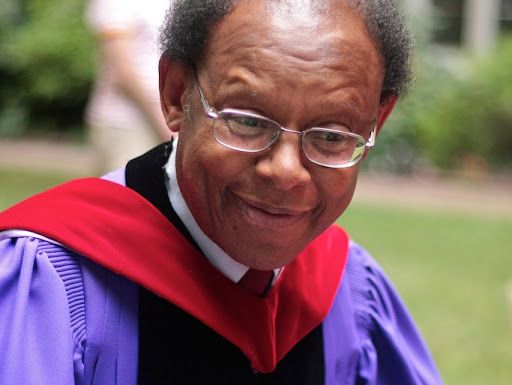 In the crux of the Civil Rights movement, Reverend James Cone found himself at a crossroads. He loved God but hated how anti-Blackness whitewashed and weaponized Christianity.
In his spirit he knew that God is the God of the oppressed.
Cone, who was a prominent American theologian and scholar, believed God saw Black people as divine. So he pioneered Black Liberation Theology, a theological framework deeply rooted in Black history and the Christian faith.
Black Liberation Theology drew from scripture as well as thought leaders like MLK and Malcolm X, fusing critical race theory and religion in a way that hadn't been done before.
Cone wanted Black Liberation Theology to "teach people how to be both unapologetically Black and Christian at the same time."
Black Liberation Theology sparked important conversations amongst Black theologians. Soon numerous spiritual leaders were incorporating its rhetoric into their services and sermons.

Cone believed, "to be free, [we] must first love [our] Blackness." Black Liberation Theology works to remind us that God lives within us, so to love God we must inherently love ourselves, especially our Blackness.
Loving our Blackness IS our highest level of spiritual resistance.
We have a quick favor to ask...
We hope you're enjoying PushBlack Spirit! Spreading the truth about Black spiritual practices and history is just as important to you as it is to us.
And as a small non-profit, we need your support to keep spreading these important stories.
With as little as $5 a month, you will support our tech and writing costs, so we can reach even more people like you. It only takes a minue, so will you please donate now?