Loving Our Blackness Is How We Honor Spirit
To be Black is one of the most beautiful things in this world. Embracing our Blackness goes deeper than self-love. It's spiritual self-care.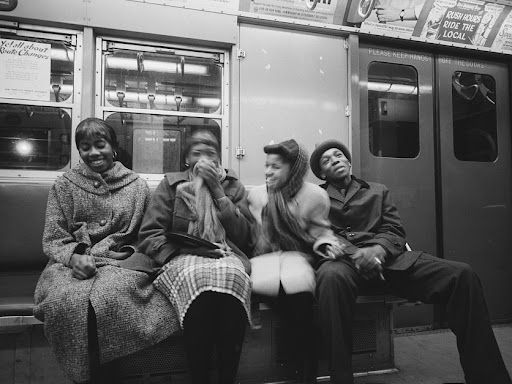 "For you created my inmost being; you knit me together in my mother's womb. I praise you because I am fearfully and wonderfully made; your works are wonderful, I know that full well. My frame was not hidden from you when I was made in the secret place, when I was woven together in the depths of the earth." - Psalms 139:13-16
God made each and every one of us intentionally. We're reflective of the divine.

This means that Blackness was intentionally created. That Blackness is sacred, beautiful, and deeply loved by God.
One of the biggest lies anti-Blackness spread was that Blackness was a sin and worthy of enslavement. Many of our ancestors internalized anti-Black beliefs like having Black skin or features was ugly, and that "white was right."

We are still battling the toxicity of anti-Blackness and the legacies of harm it has created. Luckily, we have numerous ancestors, elders, and Spirit to remind us that Blackness is divinely beautiful.

Internalized anti-Blackness is a subconscious form of policing.

There's no shame in admitting that we all have some internalized anti-Blackness to work through. That's the result of living in a country systematically designed to keep Black people oppressed.  
Radically loving our Blackness is a form of spiritual soul care.

What's your favorite way to celebrate being Black?
We have a quick favor to ask...
We hope you're enjoying PushBlack Spirit! Spreading the truth about Black spiritual practices and history is just as important to you as it is to us.
And as a small non-profit, we need your support to keep spreading these important stories.
With as little as $5 a month, you will support our tech and writing costs, so we can reach even more people like you. It only takes a minue, so will you please donate now?