Living In The Spirit Of 'Ubuntu' Is God's Will
John 15:13: "Greater love has no man than this: that he lay down his life for his friends." It's time we start embracing the communal way we were intended to live.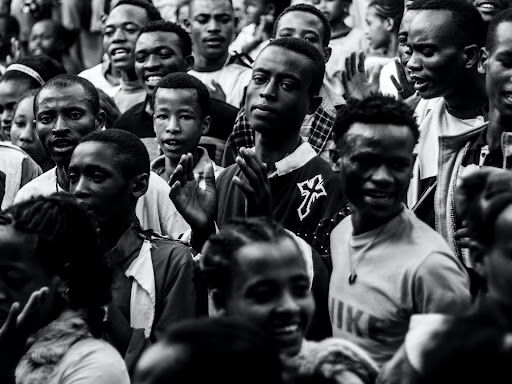 Ubuntu is a powerful word across the African diaspora. It comes from South Africa and means "A person is a person because of other people" or "I am because you are."
In other words, we are each other's business and must remain connected–even God says so.
Our humanness will always be interconnected with other humans because "no man is an island." Our people have always known this, but living in an anti-Black society has tried to convince us otherwise.
Rugged individualism is not God's will. We were divinely created to be relational and live in community with one another.
Jesus' word in John 15:13, "greater love has no man than this: that he lay down his life for his friends," reminds us that we are each other's harvest.
Our lives were designed to be communal, and liberation can only happen when we embody Ubuntu. "For you were called to freedom, brothers. Only do not use your freedom as an opportunity for the flesh, but through love serve one another." - Galatians 5:13
Living in an anti-Black, capitalist society has convinced us that individualism is how we should live. But as children of God and Black folks, 'Ubuntu' has always been who we are and must continue to be to get the liberation we imagine.
We have a quick favor to ask...
We hope you're enjoying PushBlack Spirit! Spreading the truth about Black spiritual practices and history is just as important to you as it is to us.
And as a small non-profit, we need your support to keep spreading these important stories.
With as little as $5 a month, you will support our tech and writing costs, so we can reach even more people like you. It only takes a minue, so will you please donate now?