In An Anti-Black World, How Do We Return To Ourselves?
Much of our history has been erased or whitewashed. For many of us, the idea of "returning" is rooted in our wanting our stolen ancestral history returned to us. But it goes way beyond that. To defeat anti-Blackness, we must be able to return to ourselves.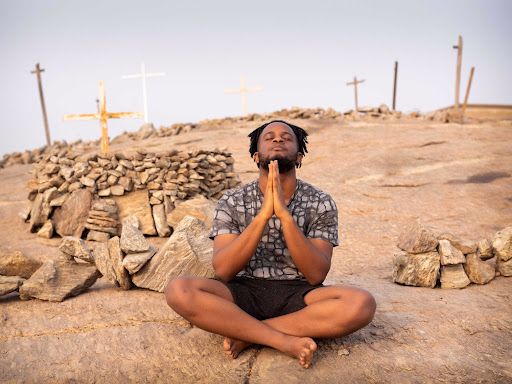 #1: "Door Of No Return"
Enslavers herded our ancestors through slave castles' infamous  "Door Of No Return" into ships waiting offshore.
The ships confirmed our ancestors' fears.They would never return home.
#2: Being "Returned"
Enslaved runaways feared the horrific cruelty they'd face if they were returned to their enslavers. But remaining enslaved was even more dangerous.
They remind us that getting free requires immense courage.
#3: Sankofa
Sankofa is an Akan symbol meaning, "go back and get it." Sankofa reminds us to look to the past to better understand the present to then move forward with the future.
Like many Adinkra symbols, Sankofa traveled with enslaved Africans across the ocean and its influence can still be seen today.
#4: Travel
Many of us travel to Africa to learn about our history predating enslavement and colonization. Travel also offers ancestral healing.
Our enslaved ancestors who couldn't physically return home can do so spiritually whenever we return to their homelands.
#5: The Power of No
Anti-Blackness is traumatic. Often when we hit rock bottom there's a clear moment where we can spiral or choose to return to ourselves.
When we choose ourselves, we're loudly saying "NO" to all forms of anti-Blackness, including internalized anti-Blackness that's been engrained in us. Saying "no" is us returning to our joy.
We have a quick favor to ask...
We hope you're enjoying PushBlack Spirit! Spreading the truth about Black spiritual practices and history is just as important to you as it is to us.
And as a small non-profit, we need your support to keep spreading these important stories.
With as little as $5 a month, you will support our tech and writing costs, so we can reach even more people like you. It only takes a minue, so will you please donate now?