The Secret The 'Ring Shout' Tradition Hid In Plain Sight
They danced outside the praise house following Sunday service. Enslavers looked on thinking they were praising the Lord, but something much deeper was happening at this Ring Shout.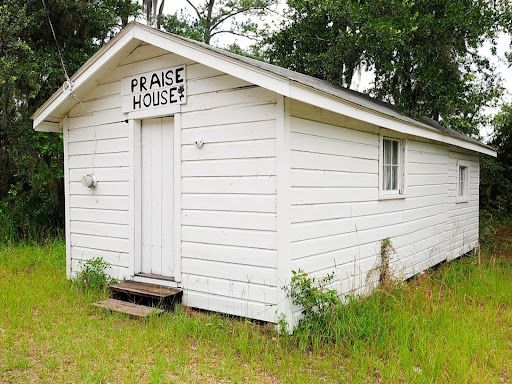 Sunday service was over, so it was time to 'shout' outside the praise house. The congregation gathered around and slowly began to circle counterclockwise with a subtle hum.
Ring shout was a communal spiritual experience that enslaved people regularly practiced. It was a beautiful medley of call-and-response singing and dancing.
While it was infused with Christianized expressions of worship, the ring shout hid something in plain sight.
Its Black roots. Historian Sterling Stuckey says that the inherent Africaness of the ring shout's religious expression was, above all, "devoted to the ancestral spirits, to reciprocity between the living and the dead."
Our people have long been praising God and honoring their ancestors simultaneously because they acknowledged the interconnectedness of all things.
From the outside looking in, it seemed as if they were praising the Lord, so oppressors rarely challenged ring shouting because they couldn't stop what they didn't understand. The Shout persisted for generations, even influencing the worship style in many Black churches today.
As with the ring shout, we can keep our culture secret and sacred. What we do is our business and doesn't require validation from anyone else.

There is resistance, power, and liberation in just existing as our whole, beautiful Black selves without outside influence.
We have a quick favor to ask...
We hope you're enjoying PushBlack Spirit! Spreading the truth about Black spiritual practices and history is just as important to you as it is to us.
And as a small non-profit, we need your support to keep spreading these important stories.
With as little as $5 a month, you will support our tech and writing costs, so we can reach even more people like you. It only takes a minue, so will you please donate now?