How Our Ancestors' Crowns Became An Act Of Resistance And Signal To God
You feel that weight on your head? That's your crown. Passed down to you by your ancestors. Don't let anyone knock it off. Our crown holds our ancestral power, our battle cries disguised as prayer. So wear that crown with PRIDE.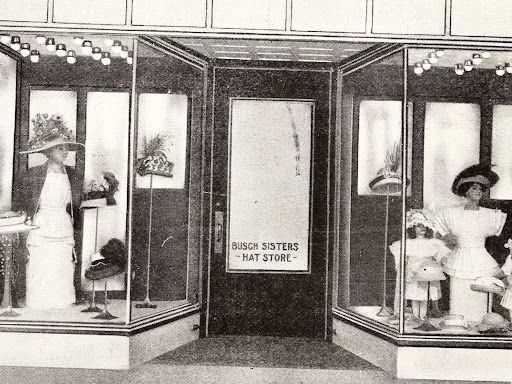 Our "crowns" have always been something our people decorated with pride. African women wove shells, cloth, gold, feathers, bones, and more into their intricate coils. Each design told a story.
West African women especially were known for their extravagant headwraps. But then slavery changed the narrative.
Enslavers, jealous of our beauty, forced our ancestors to shave their heads or wear dingy head coverings while toiling in the fields.
Decorating one's crown became an act of resistance.
Enslaved Black women would gather whatever materials they could find and turn these scraps into beautiful headwraps. Not so flashy that it would get them into trouble, but just special enough to individualize them.
Sundays were especially sacred. Sunday was the one day they were allowed to be outlandish, so they dressed for the occasion.  
They made beautiful church hats, the bigger the better to "catch God's eye" and have him hear their prayers for freedom.
Wearing elaborate church hats is a wearable artform still practiced today. Church hats represent the creativity, community, beauty, and joy our ancestors preserved.
Our crowns are still under attack. But we know it's beautiful to be Black.
So get out your hats, ribbons, wraps, and beads. How can you decorate your crown in honor of the blessings you're about to receive?
We have a quick favor to ask...
We hope you're enjoying PushBlack Spirit! Spreading the truth about Black spiritual practices and history is just as important to you as it is to us.
And as a small non-profit, we need your support to keep spreading these important stories.
With as little as $5 a month, you will support our tech and writing costs, so we can reach even more people like you. It only takes a minue, so will you please donate now?