How Lauryn Hill's Best Work Reminds Us Of God's Love
Through the ebb and flow of life, God's love for you remains limitless. With inspiring messages of love, redemption, and rebellion, here's how Lauryn Hill used her music to bring our people closer to God.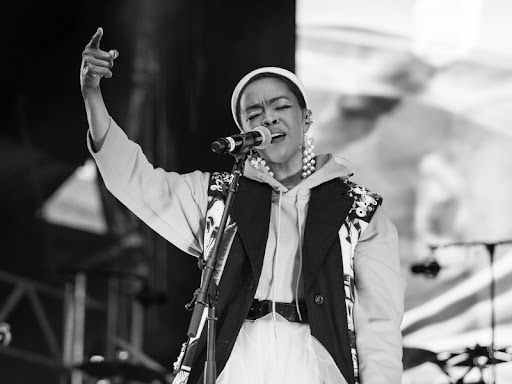 Lauryn Hill's sultry vocals, heart-tugging lyrics, and prophetic sensibilities beautifully blended the sacred and secular. Hill sings messages of rebellion, redemption, and always with a spiritual ethic of love that leans on God to inspire liberation. Here's how.
Love
Throughout "The Miseducation of Lauryn Hill" album, there are interludes with Black teens expressing what they believe the meaning of true love is. Although Hill spoke about romance, her gospel about God's love for us was abundantly present.
Hill's lyrics remind us that love has always been a spiritual experience that must exist in all ways, even beyond religious traditions. There's no liberation without love.
Rebellion
With lyrics like "my emancipation, don't fit your equation" on "Lost Ones," Hill speaks with a spirit of rebellion, and on "I Find It Hard To Say," she directly encourages us to become aware of that which oppresses us and rebel against it. "We must destroy to rebuild. Wake up, you might as well," she says.
Redemption
In "I Used To Love Him," Hill croons about praying for the Lord's forgiveness. According to author Daniel Hodge, Hill created space for those "hurt, disenfranchised, and disinherited to find meaning and, essentially, God."
Lauryn Hill's spirituality reminds us that God's love is limitless. We're co-creating the world we deserve to live in with the Most High by our sides, always.
We have a quick favor to ask...
We hope you're enjoying PushBlack Spirit! Spreading the truth about Black spiritual practices and history is just as important to you as it is to us.
And as a small non-profit, we need your support to keep spreading these important stories.
With as little as $5 a month, you will support our tech and writing costs, so we can reach even more people like you. It only takes a minue, so will you please donate now?