How God And The Stars Led Her To Freedom Multiple Times
"[God] set the North Star in the heavens; He gave me the strength in my limbs; He meant I should be free." -Harriet Tubman. She didn't need "maps" to get free. She had her own navigation system, one that continues to remind us that freedom is our divine, guiding force.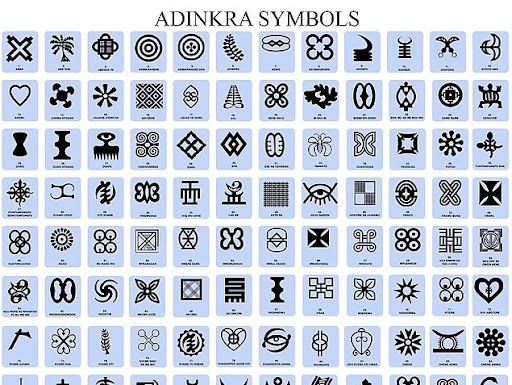 In Ghana there are numerous symbols known as Adinkra symbols. These symbols are more than just cool designs, they're sacred symbols Ghanaians refer to for guidance within their daily lives.

One of the most significant symbols is "Nsoromma."

Nsoromma roughly translates to "children of the heavens" or "star." The symbol is a reminder that "the protection of God is constant, like the stars in the universe."

It's no coincidence that stars have had such a pivotal role in Black liberation.

Historically, stars were used as maps to freedom. Illiterate enslaved Africans like Harriet Tubman, who didn't have access to or the ability to read maps, learned to read the stars.

The North Star, located by using the Big and Little Dipper, was particularly important. Enslaved Africans referred to the constellation as the "Drinking Gourd," using the North Star to guide them towards freedom.

Stars were also used as an indicator that the spirit world exists, a belief that stars were ancestral spirits returned to the sky to watch over us.

Nsoromma reminds us to chase freedom with the deep faith that we're supported and protected by the higher powers that be.

Like stars, let's be a light in someone else's life and encourage each other on our journey's towards liberation. Shine on!
We have a quick favor to ask...
We hope you're enjoying PushBlack Spirit! Spreading the truth about Black spiritual practices and history is just as important to you as it is to us.
And as a small non-profit, we need your support to keep spreading these important stories.
With as little as $5 a month, you will support our tech and writing costs, so we can reach even more people like you. It only takes a minue, so will you please donate now?