He Took The Greatest Risk Of All To Save His Community
Malcolm X said, "I'm a human being, first and foremost, and as such I'm for whoever and whatever benefits humanity as a whole." So what happened when one man, tired of seeing his people abused by powerful leaders, took a stand for their humanity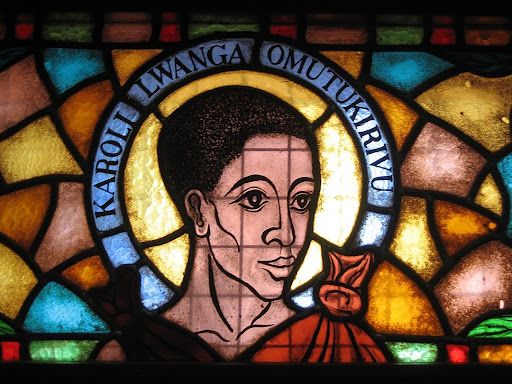 In the late 1800s, Charles Lawanga worked for a cruel king, King Mwanga II, who had a quick and violent temper. Unlike many who served the king, Lawanga was able to speak truthfully to him without getting killed or imprisoned.

But then something changed.

White colonizers invaded Lawanga's village and began to intervene when they thought the King did anything wrong. Lawanga noticed that the king was increasingly becoming more abusive to children and young men in his community, right alongside the colonizers!

Lawanga knew exactly what he had to do.
He began protecting victims of the king's violence by praying with them and giving them chores to do that kept them away from the King. Then he did something that would prove to be fatal.
Lawanga went to the king and talked to him about the abuse, violence, and sexual improprieties that were destroying the kingdom. Infuriated, the king beheaded him!
Devastated by this death, Lawanga's supporters banned together and fought against the king and white colonizers trying to oppress them.
Lawanga risked his life to advocate for his people when he saw their spirits and their bodies being broken by those in power. His bravery inspired his entire community to unify and strike back. What risks will you take in support of your people?
We have a quick favor to ask...
We hope you're enjoying PushBlack Spirit! Spreading the truth about Black spiritual practices and history is just as important to you as it is to us.
And as a small non-profit, we need your support to keep spreading these important stories.
With as little as $5 a month, you will support our tech and writing costs, so we can reach even more people like you. It only takes a minue, so will you please donate now?