God Gifted Us 3 Important Tools To Win Our Battles
To be Black is to be divine. God gifted us with the tools to win our battles. When we stand in our power, shield ourselves with love, and control how we respond to negativity even hatred holds no power over us.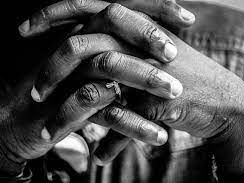 "For God gave us a spirit not of fear but of power and love and self-control." -2 Timothy 1:7.
God instilled us with power, love, and self-control for a reason.
Power:
Black Power is political and spiritual.  
Let's reframe Black Power as a divine call to action. What are you being called to do? This is where your power lies.
Love:
Black love is the root of our liberation efforts.
Black love is a form of spiritual care and protest. Black love is why we fight against systemic oppression. Black love is why we will win.
Self-Control:
Self-control doesn't mean policing our emotions. It means deciding how we respond to anti-Blackness and hatred.
The power of self-control could be seen throughout the Civil Rights protests. What's often forgotten is that protesters went through extensive training, proving that self-control is a form of discipline.
No matter what comes our way, we can always call on our power. Let our divine love, power, and self-control inform how we respond to it.
We have a quick favor to ask...
We hope you're enjoying PushBlack Spirit! Spreading the truth about Black spiritual practices and history is just as important to you as it is to us.
And as a small non-profit, we need your support to keep spreading these important stories.
With as little as $5 a month, you will support our tech and writing costs, so we can reach even more people like you. It only takes a minue, so will you please donate now?