For Generations, They've Depended On This Royal Lineage To Summon The Rain
"Let no one seek his own good, but the good of his neighbor." – Corinthians 10:24. If you could change thousands of lives but had to be permanently isolated from loved ones, would you do it? This royal lineage faced this difficult question. What did they choose?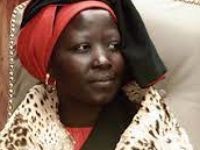 400 years ago, a pregnant princess named Dzugundini fled Zimbabwe with nothing but a sacred horn that had the power to summon rain. Escaping to Limpopo, South Africa, she used powers gained from the horn to establish the Balobedu tribe.
Her unborn child would become the first Rain Queen, or Modjadji – a legacy that continues today.
The Modjadji was expected to isolate herself deep in the forest so she could focus on intensive prayer and ritual work that would provide rain water for her people. Her main interactions were with male councilmen or involved procreating to continue the Modjadji lineage.  
The first few generations of Modjadji accepted this, but modern day Modjadji craved community – and strayed from isolation. Some say this cursed the Modjadji bloodline. The last two Modjadji died unexpectedly.
The next Modjadji will be crowned in 2023 as the first Modjadji South Africa has recognized as an official monarch since apartheid. She will be responsible for summoning rain for 100 villages.
But what happens if she chooses not to isolate? Will breaking tradition doom her people?
Not every tradition is going to work for everyone. As we develop our own spiritual practices, we're allowed to determine which traditions to hold on to. Instead of seeing this as "breaking tradition," we can look at it as adapting traditions to meet our needs.
How have you adapted tradition to fit your modern needs?
We have a quick favor to ask...
We hope you're enjoying PushBlack Spirit! Spreading the truth about Black spiritual practices and history is just as important to you as it is to us.
And as a small non-profit, we need your support to keep spreading these important stories.
With as little as $5 a month, you will support our tech and writing costs, so we can reach even more people like you. It only takes a minue, so will you please donate now?