Five Quotes And Reflective Prompts That Remind Us Freedom Is Our Birthright
Looking to start nurturing your spirit more? Here are five quotes and reflective prompts to help us heal, thrive, and live our empowered lives. What are you waiting for? Let's get free.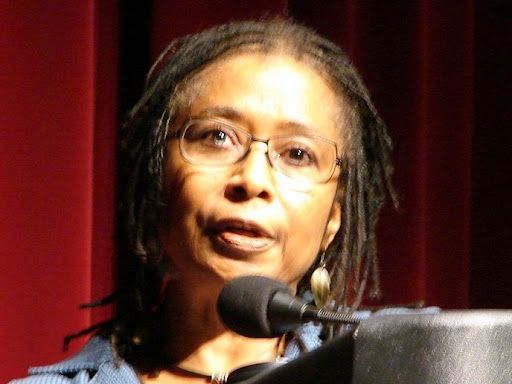 #1."Your silence will not protect you." - Audre Lorde.
The courage to speak up has always been within our people.
Self-Reflection: What thoughts or emotions have you silenced lately? Was this to protect you or spare others feelings?
#2. "When someone shows you who they are, believe them the first time." - Maya Angelou.
We shouldn't accept disrespect from others, especially if said harm is rooted in anti-Blackness.
Self-Reflection: Does your community or workspace offer the same care you provide them?
#3. "I think it pisses God off if you walk by the color purple in a field somewhere and don't notice it." - Alice Walker.
Capitalism tricks us into forgetting life is about experiences and building community.
Self-Reflection: When did you last practice gratitude for the little things?
"What they call you is one thing. What you answer to is something else." - Lucille Clifton.
Our ancestors became free when they believed they had the right to freedom, even while enslavers called them "slaves."
Self-Reflection: When was the last time you believed negative things someone said about you? How did you reclaim your power?
#5: "No more hiding." - Adrienne Bennett
For generations anti-Black systems taught us to apologize for our creative genius and bodies. But freedom is our birthright.
Self-Reflection: How would you like to be witnessed and celebrated today?
We have a quick favor to ask...
We hope you're enjoying PushBlack Spirit! Spreading the truth about Black spiritual practices and history is just as important to you as it is to us.
And as a small non-profit, we need your support to keep spreading these important stories.
With as little as $5 a month, you will support our tech and writing costs, so we can reach even more people like you. It only takes a minue, so will you please donate now?