Daniel McBride Was Lynched in 1878 — But His Story Continues
"Do not take revenge, my dear friends, but leave room for God's wrath." - Romans 12:19. Lynch mobs notoriously took "artifacts" from lynch sites. But there was one artifact they never thought to take. Now it's been unearthed and is exposing thousands of horrors they never wanted us to know.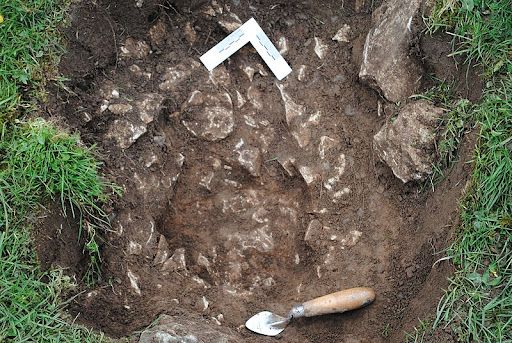 Part of lynching's grotesque culture was when white people took "artifacts" — body parts, rope, photos — from lynch sites.
But there was one artifact they left behind.
Soil. Generations of our people's blood, sweat, tears, and forgotten last words are buried within America's soil.
And now their truths are being unearthed.
The Equal Justice Initiative (EJI)has documented  roughly 6,500 lynchings occurring between 1865 and 1950. They've created public markers, collected soil samples from lynch sites, and designed The National Memorial for Peace and Justice.
Whenever lynch sites are discovered EJI volunteers or the victim's relatives take soil samples — like the Bolling family did.
Josephine Bolling hadn't told her children about her father's lynching — she herself only recently discovered the real reason behind his murder! His killers lied, claiming he was murdered for insulting a white woman.
But after extensive research Bolling discovered he'd been lynched for being a successful businessman!
To this day Bolling dreams about the father she didn't get to know. She and her children collected soil from where Elmore Bolling was lynched — at least Bolling knows her father can finally rest.
We must never forget the struggle and sacrifice it took to get us here. How can we create sacred space, outside of the white gaze, so our ancestors can rest and we can heal?
We have a quick favor to ask...
We hope you're enjoying PushBlack Spirit! Spreading the truth about Black spiritual practices and history is just as important to you as it is to us.
And as a small non-profit, we need your support to keep spreading these important stories.
With as little as $5 a month, you will support our tech and writing costs, so we can reach even more people like you. It only takes a minue, so will you please donate now?