Crammed Within An Abandoned Wall, A Stunning Piece Of Culture
Exodus 35:31-33: "He has filled him with the Spirit of God – with skill, with understanding, with knowledge, and in all kinds of work – to design artistic designs, to work in gold, in silver, and in bronze, and in cutting stones for their setting... to do work in every artistic craft."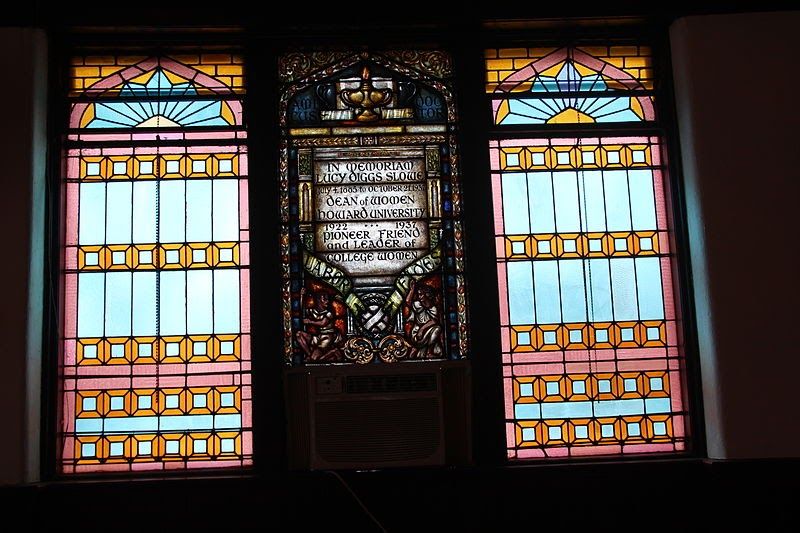 Washington, D.C's Studio Acting Conservatory's new Columbia Heights space holds a masterpiece comparable to the Sistine Chapel.
A "Last Supper" scene honoring Jesus and his disciples as Black men was unearthed by workers, and immediately the search commenced to find its creator.
The first clue: an inscription that read "all rights reserved 1982 Akili Ron Anderson" led them to the Howard University professor's office.
The piece, Anderson recalls, was commissioned by New Home Baptist Church before they relocated to another area some years later. Back then, Anderson specialized in creating stained glass windows that contributed to the Black Art Movement – a "personal and collective cultural discovery and sense of Black pride," as he describes it, during the 60s and 70s.
That is, until New Home Baptist called.
The sculpture reimagined religious figures that inspired worshippers to see themselves and "believe that they can ascend to heaven, too," he says.
Preserving Black art is difficult when our society is hostile or indifferent to it. So using materials that would be both challenging and expensive to remove was Anderson's priority.
While the conservatory wrestles with how to publicly display the piece, you can enjoy Anderson's stained glass art around the city in locations such as the Columbia Heights Metro station and Andrew Rankin Memorial Chapel on Howard's campus.
Imagine Jesus and his disciples as Black men. What feelings come up for you?
We have a quick favor to ask...
We hope you're enjoying PushBlack Spirit! Spreading the truth about Black spiritual practices and history is just as important to you as it is to us.
And as a small non-profit, we need your support to keep spreading these important stories.
With as little as $5 a month, you will support our tech and writing costs, so we can reach even more people like you. It only takes a minue, so will you please donate now?