Community Brings Us Closer To Each Other And God
Do you ever feel overwhelmed with the things going on in the world? From war to work, it's easy to feel drained, confused and discouraged. But through it all, God has given us the gift of community to sustain us. These Bible verses remind us that our freedom is dependent on each other.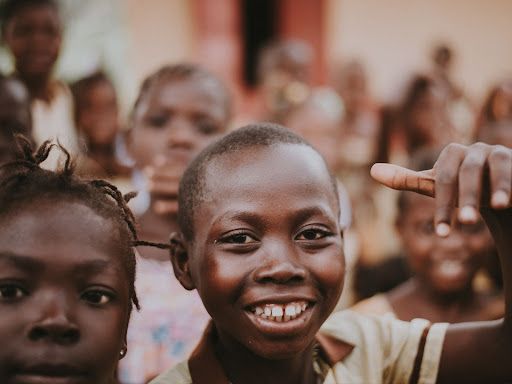 Matthew 18:20, reminds us, "For where two or three gather in my name, there am I with them." Whether through groups of friends, churches, schools, or local organizations, being part of a community means being seen, heard, and valued for who we are – something historically denied to Black people.
Since 2020,there has been a significant increase in Black cooperatives. Over half of all Black adults believe that the community we live in has a considerable impact on how we feel. And they're right. Hebrews 10:24 tells us, "And let us consider how we may spur one another on toward love and good deeds."
Acts 4:32 lets us know just how much we need each other, it says: "All the believers were one in heart and mind. No one claimed that any of their possessions was their own, but they shared everything they had." From raising children to choosing occupations and family support, we rely on and value the community to feel whole.
Within our communities, individuals can find emotional support, access resources, share knowledge and skills, and celebrate our culture and identities. By coming together to advocate for each other, we provide opportunities to build power only possible when united under one common goal. Remember Psalm 133:1, "How good and pleasant it is when God's people live together in unity!"
As we fight against systemic racism and injustices, our connection to one another is crucial for liberation. The strength of our community lies not just in numbers but in the love, compassion, and commitment we hold for one another. What kind of world can we build by centering a community?
We have a quick favor to ask...
We hope you're enjoying PushBlack Spirit! Spreading the truth about Black spiritual practices and history is just as important to you as it is to us.
And as a small non-profit, we need your support to keep spreading these important stories.
With as little as $5 a month, you will support our tech and writing costs, so we can reach even more people like you. It only takes a minue, so will you please donate now?