Cleanse All Negative Energy Holding You Back – Including At Home!
"Without confession, there is no cleansing." – Lailah Gifty Akita. It can be hard admitting we're in a spiritual funk – even harder when the funk is caused by our own home! But cleansing negative energy is possible. You just need to know what to bring into your space, and what to kick to the curb.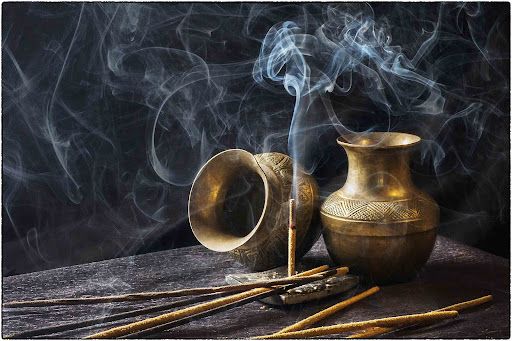 Feeling overwhelmed in your own home? You might need to cleanse your space from negative energy!
Whether you're moving into a new space or have lived there for years, it's important to tend to the energy in your space. Negative energy impacts you and those around you, and can sour any manifestations or prayers you are putting into the universe.
How do you cleanse your home?
Spiritual hygiene is very important to maintaining good spiritual energy. Those whose spiritual practices involve altar work can attest to this!

An altar space is typically a small shrine with meaningful items or offerings placed on it. It should be cleaned regularly – and it's common to bathe and wear white while doing altar work.
How you design your altar and home also impacts the energy of your space. Different kinds of crystals, candles, incense, and plants attract different spirits and universal energies.

Additionally, burning sage and Palo Santo to cleanse a space is common – saging has become so popular we've adopted "You better sage that shit!" into daily slang.

It's important that the energy in our space is good and healing. Just like you can't breathe in a smoky room, you can't grow in an energetically toxic environment.
What can you do to cleanse the energy in your space?
We have a quick favor to ask...
We hope you're enjoying PushBlack Spirit! Spreading the truth about Black spiritual practices and history is just as important to you as it is to us.
And as a small non-profit, we need your support to keep spreading these important stories.
With as little as $5 a month, you will support our tech and writing costs, so we can reach even more people like you. It only takes a minue, so will you please donate now?