Burnout Is A Lingering Danger After Decades Of Deaths
After cops killed him in 1995, it was like history repeated itself in 2020. And the violence just never stopped. Blood on the streets, protests, rinse and repeat. But there's something else that's been creeping on us, and it's a killer, too.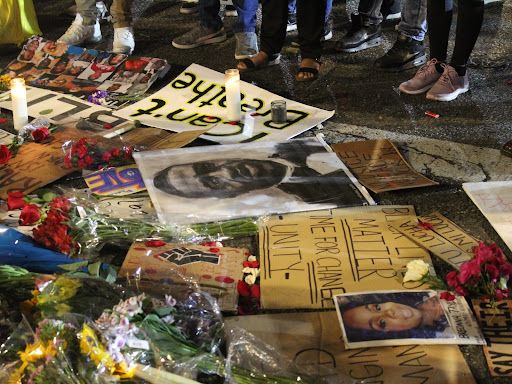 Brentwood, Pittsburgh police suffocated 31-year-old Jonny Gammage to death on October 12, 1995. His story has been kept alive by his grieving family, musicians, and politicians urging reform. But in 2020, something shifted again.
Gammage's family watched the streets flood in protest after police similarly killed another man: George Floyd. And that same year, Black character Randall Pearson reacted to Floyd's death on the fictional show, This Is Us.
But Randall also revealed that Gammage's death transformed how he saw the world decades earlier - and he never fully recovered.
2020 was an introduction to police violence for some. But to many of us, this has been a long haul. And, like Randall eventually displays, the burnout is real.
Depression. Anxiety. Hopelessness. Frustration. Exhaustion. A 2018 study found that when police kill an unarmed Black person, the mental health of nearby Black residents suffers for three months. When cops kill hundreds of us a year, there simply isn't time to recoup.
How can we go on like this?
Leaning on each other and self-care. As a starting point, here are some resources compiled by Black health professional Micalah Webster: https://bit.ly/3LMNqk8.

We can and WILL work together with an end goal in sight - to imagine, demand, and build the world we deserve. This pain won't last forever.

We have a quick favor to ask...
We hope you're enjoying PushBlack Spirit! Spreading the truth about Black spiritual practices and history is just as important to you as it is to us.
And as a small non-profit, we need your support to keep spreading these important stories.
With as little as $5 a month, you will support our tech and writing costs, so we can reach even more people like you. It only takes a minue, so will you please donate now?