Black Children's Spirits Also Need Our Protection
In Genesis 16:11, Hagar, upset and calling out to God, is confronted by an angel – who tells her "you are pregnant, and you're going to have a son. I want you to call him Ishmael because the Eternal One has heard your anguished cries." What does her story show us about protecting our children?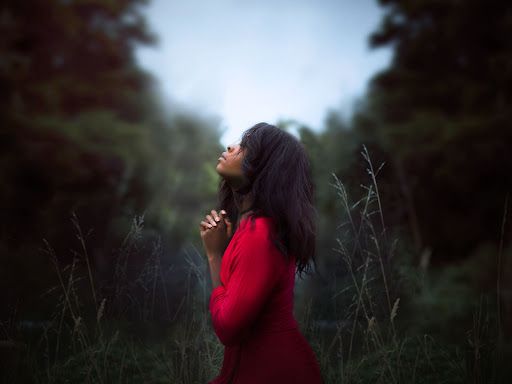 Hagar, like many parents, was concerned about caring for her child. She was miles away from her home, and wanted to avoid mistreatment of her child after being told he would NEVER experience equality with the other children in the household!
Many Black mothers understand the world can be a cruel place. Hagar, like Black women today, experienced racism and a lack of access to the best resources for herself as an expectant mother. So she did one thing that helped her and her unborn child.
She prayed. As Black children mature into adults, they become more at risk of being harassed or killed by police or other forms of white terrorism. Black mothers pray over their children to protect them from a world that sees them as threats. But does prayer actually work?
It can. Whether we're religious or not, prayer helps our bodies ease stress and become more empathetic, and it staves off depression and anxiety. And we don't have to kneel or make it a big production. Just a brief moment of reflection can help us feel better – and more prepared to love our children.
When it came to protecting her son, Hagar did her best to protect him physically and spiritually: she prayed for him. Take a moment to pause, focus, and pray in your own way. Do you feel better?
We have a quick favor to ask...
We hope you're enjoying PushBlack Spirit! Spreading the truth about Black spiritual practices and history is just as important to you as it is to us.
And as a small non-profit, we need your support to keep spreading these important stories.
With as little as $5 a month, you will support our tech and writing costs, so we can reach even more people like you. It only takes a minue, so will you please donate now?