Being 'Healthy' Means Actively Loving Of Our Bodies, Minds, And Spirits
For decades the media has been oversaturated with anti-Black diet culture disguised as "health." But these Black spiritualists, healers, and content creators are challenging us to rethink what we identify as "wellness," making it clear we must be healthy in our bodies, minds, and spirits.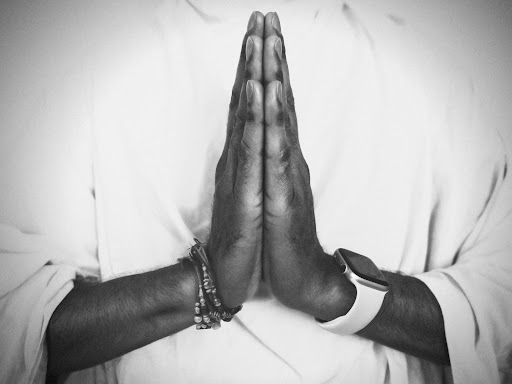 #1: Queen Afua
Queen Afua is a holistic health practitioner devoted to educating and empowering others.
Her book "Sacred Woman: A Guide to Healing the Feminine Body, Mind, and Spirit" is a mix of meditations, plant-based medicines, womb rituals, rights of passage, affirmations, movement exercises, and intergenerationally  healing.

#2: The Nap Ministry

Anti-Black spiritual warfare aims to exhaust us. Tricia Hersey, founder of the Nap Ministry, deeply believes radical rest is how we combat anti-Black capitalism.

Her book, Rest Is Resistance, is an essential tool.

#3: Liberate
Craving Black-centered meditation practices, Julio Rivera designed the Liberate Meditation App. With 260 topics, the app's content is a mix of meditations, conversations, and testimonies led by Black and POC practitioners.
#4: The Body Is Not An Apology
In her book "The Body Is Not An Apology: The Power Of Radical Self-Love," activist Sonya Renee Taylor reminds us that we are radical, divine love embodied.
Taylor's "Your Body Is Not an Apology Workbook" is a great resource for your journey towards embodied self-love.
Studies show that actively nurturing our spiritual health increases our quality of life and immune support.
Developing self-care practices, building strong spiritual communities, and sharing resources is crucial for our holistic health journeys. What are some ways you can better care for your holistic health?
We have a quick favor to ask...
We hope you're enjoying PushBlack Spirit! Spreading the truth about Black spiritual practices and history is just as important to you as it is to us.
And as a small non-profit, we need your support to keep spreading these important stories.
With as little as $5 a month, you will support our tech and writing costs, so we can reach even more people like you. It only takes a minue, so will you please donate now?