A Spirit Of Refusal Can Liberate Us All
Galatians 5:1 reminds us, "So stand strong for our freedom! The Anointed One freed us so we wouldn't spend one more day under the yoke of slavery, trapped under the law." In other words, we have the power to refuse, and there is holiness in us doing so, especially when it comes to our freedom.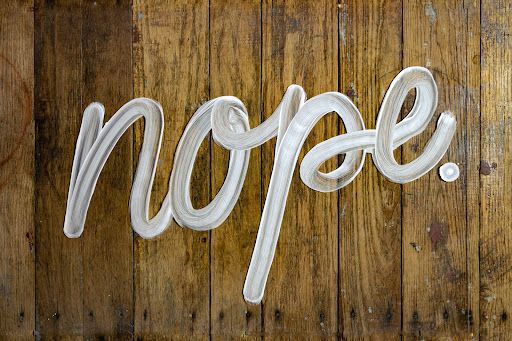 Our refusal to participate in harmful movements and actions is part of God's plan for our lives and our liberation. These women refused to allow the law of the land to harm themselves and their families, and they remind us that we can do the same.
#1: Elizabeth Freeman – Her last name says it all. She refused to be treated as a second-class citizen using the argument that slavery was inconsistent with the Massachusetts constitution – and the courts agreed.
#2: Charlotte Dupuy – She had to fight several powerful white men, including President Martin Van Buren, to gain freedom for her and her children. Though denied at first, she refused to return to servitude and was freed along with her children after a 10-year battle.
#3: Jenny Slew – When freewoman Jenny Slew was kidnapped by a white man and forced into slavery, she fought back. Not only did she refuse to remain enslaved, but she also said no to working for free, and successfully sued for wages and damages.
These courageous women did not let an anti-Black system stop them from seeking – and gaining – their freedom. We, too, can refuse to accept laws or actions that threaten to destroy our communities, spirits, bodies, minds, and freedom. Refusal is holy and much needed for true liberation.
We have a quick favor to ask...
We hope you're enjoying PushBlack Spirit! Spreading the truth about Black spiritual practices and history is just as important to you as it is to us.
And as a small non-profit, we need your support to keep spreading these important stories.
With as little as $5 a month, you will support our tech and writing costs, so we can reach even more people like you. It only takes a minue, so will you please donate now?