4 Ways To Reimagine Black Love And Revolutionize Our Collective Healing
What do you think of when you hear "Black Love"? While romantic love definitely comes to mind, Black Love is so much more than that. It's a range. A way of life. Sacred. A protest. Let's reimagine what Black love IS and what it ain't.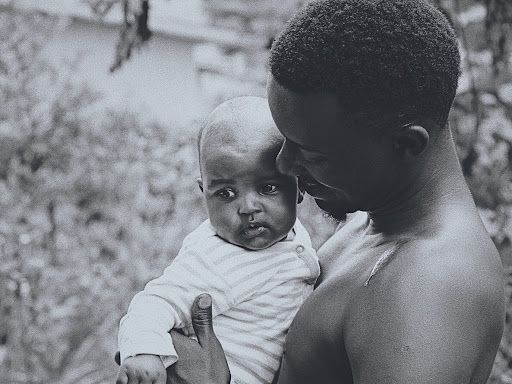 #1: Self-love
The most important relationship we have is with ourselves. Loving ourselves teaches others how to love us.
Self-love looks like boundaries, taking alone time, practicing joy, communicating, and being vulnerable.
#2: Community Love
bell hooks once wrote, "rarely, if ever, are any of us healed in isolation. Healing is an act of communion."
Who makes you feel safe, supported, and cared for?
#3: Reimagining Relationships
Even if you're not polyamorous, conversations about polyamory help us reimagine what relationships can look like, both platonic and romantic. Many polyamorist practices mirror traditional African relationships predating anti-Blackness enforcing monogamy on our ancestors.
#4: Environmental Love
Many natural remedies our ancestors preserved throughout enslavement required them to have loving relationships with nature.
How can we find love within the soil our ancestors toiled?
#5: Revolutionary Love
Love, like Blackness, isn't monolithic. Only when we see Malcolm X's declaration of "by any means necessary" through the lens of revolutionary love do we understand the lengths our ancestors went to ensure our freedom.
At the root of Black Liberation is love and our spiritual wellness depends on this. Black Love IS the protest.
We have a quick favor to ask...
We hope you're enjoying PushBlack Spirit! Spreading the truth about Black spiritual practices and history is just as important to you as it is to us.
And as a small non-profit, we need your support to keep spreading these important stories.
With as little as $5 a month, you will support our tech and writing costs, so we can reach even more people like you. It only takes a minue, so will you please donate now?