4 Times Toni Morrison's Quotes Sounded Like Scripture
Toni Morrison's writings are beyond beautiful. They're spiritual. Here are 4 times her words sounded like scripture that we've taken, unpacked, and used to remind ourselves how divine it is to be Black.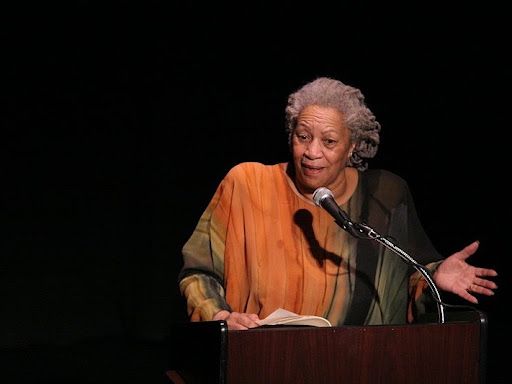 #1: "Freeing yourself was one thing, claiming ownership of that freed self was another." -Toni Morrison, Beloved
"Freedom" isn't a destination. It's something we must practice to know deeply. How do you practice freedom?
#2: "My lonely is mine. Now your lonely is somebody else's. Made by somebody else and handed to you… A secondhand lonely." - Toni Morrison, Sula
There's a loneliness in recognizing you're in-between who you were and who you want to be. Better to be lonely, fighting to become the next version of yourself, than surrounded by people who thrive off your misery.
Keep going. People who are gonna love you right are coming.
#3: "So when I think of autumn, I think of somebody with hands who does not want me to die." - Toni Morrison, The Bluest Eye
Every autumn, outwardly, trees lose everything. But internally they grow stronger, believing in the hope of spring. Like trees, we must trust the process.
#4: "Like any artist without an art form, she became dangerous." - Toni Morrison, Sula
Enslavers and colonizers denied our ancestors their dreams. Don't let anyone keep you from yours. Generations of purpose course through our veins.
Morrison knew our stories are sacred because Blackness is divine. Let her writing spark reflection and spiritual revival within you.
We have a quick favor to ask...
We hope you're enjoying PushBlack Spirit! Spreading the truth about Black spiritual practices and history is just as important to you as it is to us.
And as a small non-profit, we need your support to keep spreading these important stories.
With as little as $5 a month, you will support our tech and writing costs, so we can reach even more people like you. It only takes a minue, so will you please donate now?