3 Divine Affirmations From Powerful Music Group 'Beautiful Chorus'
You are everything you need. Nothing can disturb your inner peace. What does liberation look like for you? Trust that, and rise up. Can you believe all these affirmations came from one beautiful chorus?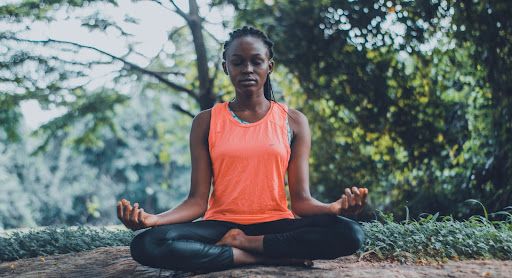 Beautiful Chorus is a band that creates music full of empowering, spiritual manifestations. Whether we're listening at our altars or driving with the windows down, we can all tune in to the divine messages in their songs. Here are a few lyrics worth highlighting.
Song: "I Am Everything"
"I am everything I want to be. I have everything I need."
Have you been doubting yourself recently? Beautiful Chorus reminds us that we're beautiful as we are, and everything we're wanting to become Spirit has already planted inside us.
Song: "Inner Peace"
"Please let me feel inner peace from my center."
Maintaining our inner peace is Black liberation. Inner peace won't allow us to control anti-Blackness, but it will help determine how we react to it or disengage from it entirely.
Song: "I Rise Up."
"I rise up in every way that feels right in my own soul."
Our versions of liberated Black futures might look different, but each version is worth fighting for. We're not free until we're all free. Rise up.
Beautiful Chorus is one of many musical groups, playlists, podcasts, choirs, or apps that we can listen to to tune into Spirit.
So in the morning on your way to work turn your music on and give yourself that intentional time with God.
We have a quick favor to ask...
We hope you're enjoying PushBlack Spirit! Spreading the truth about Black spiritual practices and history is just as important to you as it is to us.
And as a small non-profit, we need your support to keep spreading these important stories.
With as little as $5 a month, you will support our tech and writing costs, so we can reach even more people like you. It only takes a minue, so will you please donate now?