She Defied The Pharaoh's Orders And Saved Her Son's Life
Exodus 2:2-3: "When she could no longer keep him hidden away, she took a basket made of reeds, sealed it with tar and pitch, and placed her baby boy in it. Then she wedged the basket among the reeds along the edge of the Nile River."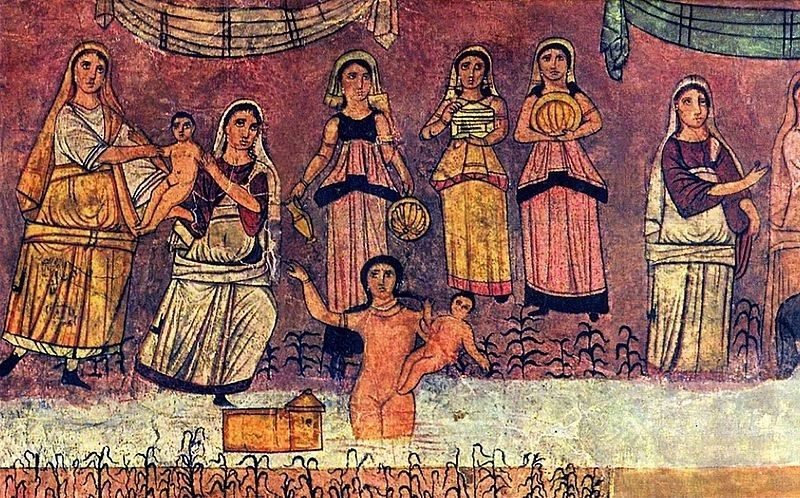 The sweat dripped down her face as she frantically wove the basket. It had to be large enough to fit a child – but she had very little time.
And her son's very life depended on her speed and skill.
Jochebed kissed her son's beautiful, crying face, placed him in the basket, then pushed it off to float down the Nile. The Pharaoh had demanded the death of all newborn Hebrew boys!
But would he find her son, Moses?
Slipping off her sandals, she hurried into her employer's house – only to see her son in the arms of her mistress, the Pharaoh's daughter!
Jochebed didn't know whether she'd sound the alarm, or take pity on this squalling infant. She had a crucial decision to make.
Would she tell the woman that this boy was her son? Or let him stay secretly protected?
Jochebed let her son be raised by the Pharaoh's daughter – but also worked her way into being the child's caretaker! Moses, protected, went on to lead her people, the Black Hebrews, out of slavery, and the rest is history.
If Black parents use creativity and sacrifice to save our sons and daughters from harm, then we help them build strong Black communities that impact the world. How are you helping your children feel safe and protected?
We have a quick favor to ask...
We hope you're enjoying PushBlack Spirit! Spreading the truth about Black spiritual practices and history is just as important to you as it is to us.
And as a small non-profit, we need your support to keep spreading these important stories.
With as little as $5 a month, you will support our tech and writing costs, so we can reach even more people like you. It only takes a minue, so will you please donate now?