You Are Powerful. God Filled Us With Courage, Wisdom, Love, And Strength
"I can do all things through Christ, which strengthens me." - Philippians 4:13. God took their time making each of us, filling us with courage, wisdom, love, and strength. God filled us with divine power. Now we have the power to make change.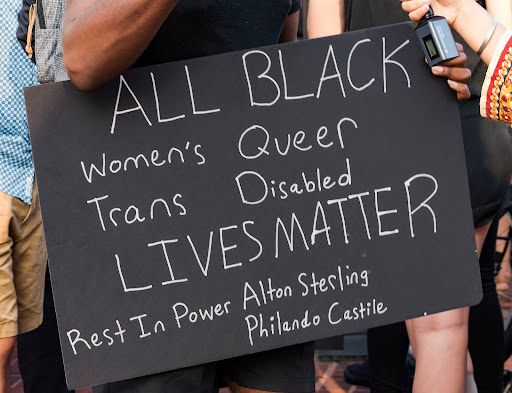 We're living in times of global genocide. Palestine, Sudan, and the Democratic Republic of Congo are just a few of many places under attack. Within America we experience a prolonged genocide caused by police, the myth of white supremacy, and generations of anti-Black capitalist violence.
In these times, it can be hard to see God's presence. So we must go within.
God's love lives within us. God gifted us with divine power and responsibility.
It's our responsibility to equitably share resources, care for one another, question all systems rooted in anti-Blackness, and demand change.
"Change" is a battlecry, one our ancestors have bellowed for generations. The demand for change lived at the root of every plantation revolt and Civil Rights boycott.
Sam Cook knew change takes time but it will come. Octavia Butler believed everything we encounter we change, and because we are of God, "God is change."
This is not the time to turn away from what is going on in the world. The issues arising are not isolated. They are all deeply rooted in the systems created by coloniality and anti-Blackness.
We must band together and choose courage. The courage to find God within us, rise up, fight, and demand change. The time for change is now.
We have a quick favor to ask...
We hope you're enjoying PushBlack Spirit! Spreading the truth about Black spiritual practices and history is just as important to you as it is to us.
And as a small non-profit, we need your support to keep spreading these important stories.
With as little as $5 a month, you will support our tech and writing costs, so we can reach even more people like you. It only takes a minue, so will you please donate now?