Why Following Our 'Passion' Is Directly Tied To Black Liberation
Many of us struggle to find our passion in life, whether we're just starting our journey or have gotten lost along the way. But our true passion isn't something to take lightly. Here's why not following your passion is actually killing your spirit.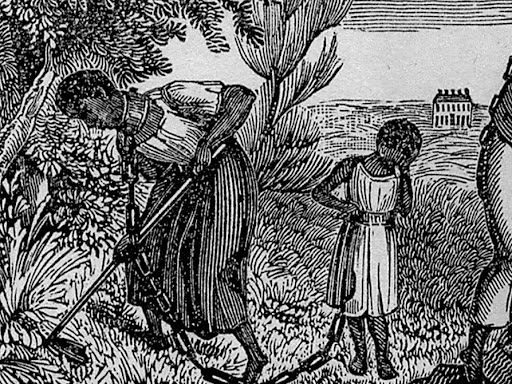 We're not taught to follow our passions. We're taught that passion is purposeless and our job is to hustle, be the best, and secure the bag because our ancestors weren't allowed to.

But this is toxic thinking and it recreates ancestral trauma.
Our ancestors are put in boxes as having either been "enslaved" or "colonized." But these were anti-Black systems forced onto them.
Our ancestors were artists, healers, lovers, teachers, practitioners, community builders, and scientists with dreams. Dreams that enslavement and colonization stole.
In her essay "In Search of Our Mothers' Gardens," Alice Walker honors enslaved Black women whose living conditions slowly drove them insane. Walker humanized these women by recognizing they were likely artists or healers who weren't allowed to practice their crafts.
Walker believes this, in addition to cruel living conditions, played a huge role in their unraveling.
Walker asks something we should all sit with. "Did you have a genius of a great-great-grandmother who died under some ignorant and depraved white overseer's lash?"
This is the sign to follow your passion. Discover everything that makes your heart sing. And practice. Practicing IS the journey.
Following our passion heals the parts of our ancestors white supremacy desperately tried to break.
We have a quick favor to ask...
We hope you're enjoying PushBlack Spirit! Spreading the truth about Black spiritual practices and history is just as important to you as it is to us.
And as a small non-profit, we need your support to keep spreading these important stories.
With as little as $5 a month, you will support our tech and writing costs, so we can reach even more people like you. It only takes a minue, so will you please donate now?