What Embracing Our Divine Gifts Looks Like
God has a plan for you. You are His workmanship and have divine gifts and talents that deserve releasing and being used for doing His good works.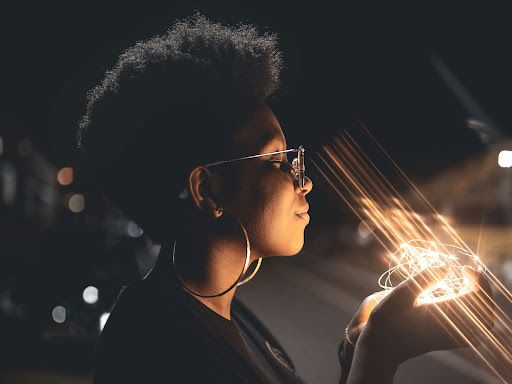 Before you were born, God was already specially crafting you. We are each divinely designed with unique talents that He prepared for us.
Ephesians 2:10: "For we are his workmanship, created in Christ Jesus for good works, which God prepared beforehand, that we should walk in them." God is calling on us all to do the good works, especially for our people, and we must walk fully into purpose.
We know God has always been on our side. He's tasked us with advocating for the oppressed, seeking justice for those wronged, and actively working towards a more equitable society. With all the harm the systems around us create, from banning books to inadequate healthcare, we all have work to do.
What gifts, talents, and skills has the Lord blessed you with? Start with your family and community. Consider how you can contribute to uplifting and bettering the lives of folks around you.
For example, does your neighborhood have a community food fridge you can donate to? If not, consider starting one. Have an interest in helping our wrongly convicted folks'? Volunteer with the Innocence Project.
When we use our divine gifts to serve and uplift our people, we do the good Lord's work. We must all play our roles. How can you use what you do best to contribute to liberation?
We have a quick favor to ask...
We hope you're enjoying PushBlack Spirit! Spreading the truth about Black spiritual practices and history is just as important to you as it is to us.
And as a small non-profit, we need your support to keep spreading these important stories.
With as little as $5 a month, you will support our tech and writing costs, so we can reach even more people like you. It only takes a minue, so will you please donate now?